This game was released on August 21, 2018 and is no longer available to pre-order. Any incentives that were offered are listed below.
Shenmue I & II follows the story of a teenage jujitsu artist, Ryo Hazuki, who upon returning to his father's dojo witnesses his murder at the hands of a Chinese man, Lan Di. Ryo sets out on a path of revenge, first gathering information around his native town of Yokosuka, then, in the second installment, crossing the sea in search of his farther's killer.
Shenmue I & II is coming to modern consoles and the PC not as full remakes, but as more straightforward ports, albeit bringing a number of improvements over the Dreamcast classics. These include the option for the original Japanese audio, a choice between modern and classic controls, updated user interface, and adjustable screen resolution on PC. On both consoles, the games are rendered in HD resolution, and locked to 30 FPS due to limitations of the game engine.
Pre-order Bonuses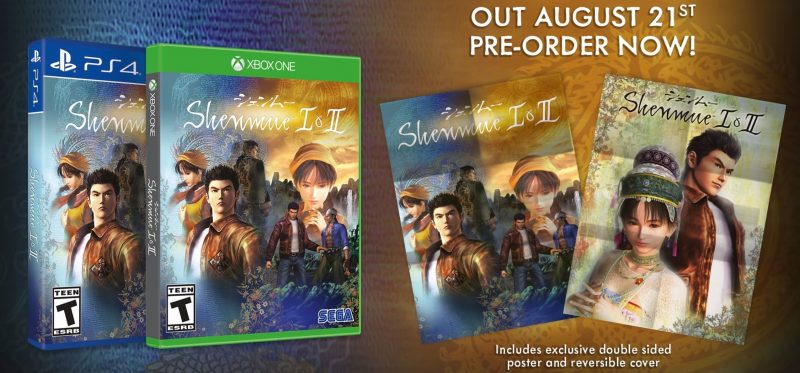 Pre-ordering the physical version of Shenmue I & II ($29.99) nets you a double-sided poster and reversible cover as depicted above.
On the other hand, pre-purchasing through Steam will get you a 10% discount.
Shenmue I & II will be out for Xbox One, PlayStation 4, and PC via Steam on August 21, 2018.
Check out our other upcoming action games and upcoming pc games.