This game was released on October 02, 2020 and is no longer available to pre-order. Any incentives that were offered are listed below.
Crash Bandicoot 4: It's About Time is a platformer developed by Toys for Bob and published by Activision. It is a sequel to the 1998 Crash Bandicoot 3: Warped. After Neo Cortex and N. Tropy escape their space-time prison and launch an assault on the entire universe, Crash and Coco set out to collect the Quantum Masks and save the day.
The masks are more than just a story element and will grant new powers. The Time Mask, for instance, slows time while the Gravity Mask allows Crash and Coco to walk on ceilings. The game can be played in Retro mode with limited lives or in a more forgiving Modern mode where dying only sends the player back to the latest checkpoint.
Pre-order Bonuses
Pre-purchase Crash Bandicoot 4 digitally to receive Totally Tubular Skins for Crash and Coco, available at launch. The offer is already listed on both PlayStation Store and Microsoft Store.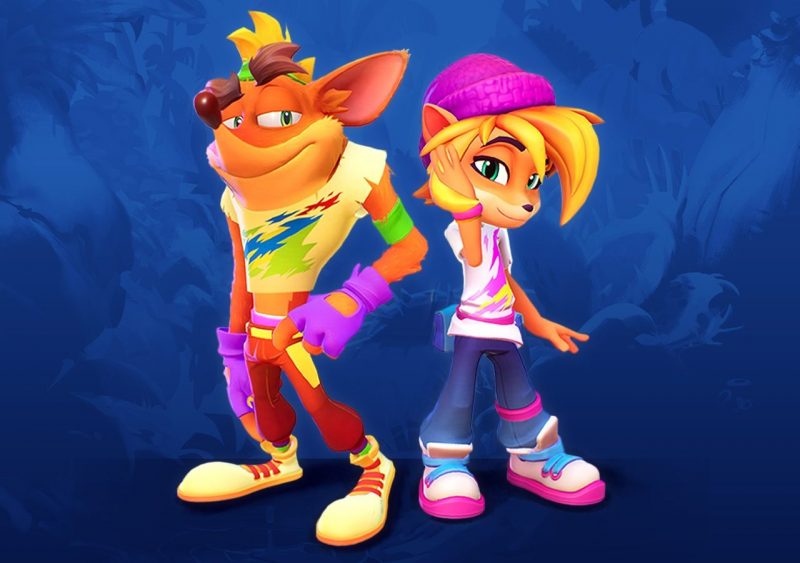 A bonus is also available with physical copies of the game. Pre-order at GameStop to receive an exclusive Crash Bandicoot 4 Minute Glass Timer depicted below.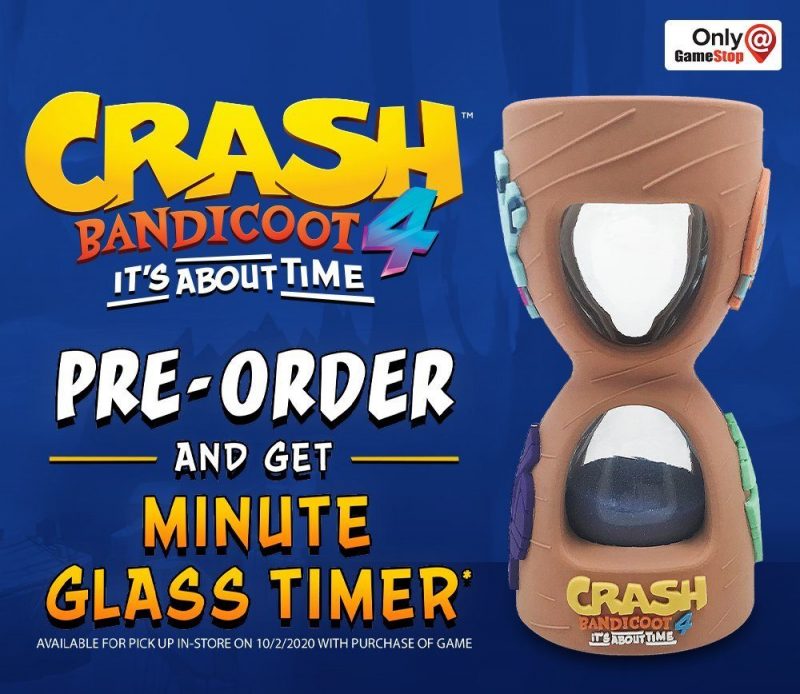 Crash Bandicoot 4: It's About Time is scheduled to launch on October 2, 2020 on PlayStation 4 and Xbox One. It will also be available on Xbox Series X after the console's launch.
Check out our other upcoming platformer games and upcoming playstation 4 games.