This game was released on February 18, 2020 and is no longer available to pre-order. Any incentives that were offered are listed below.
Crytek's Hunt: Showdown is a competitive multiplayer shooter that mixes PvP and PvE elements. The game is match-based, with each match taking approximately 20 to 40 minutes. In the main Bounty Hunt mode, up to 12 players take on the role of bounty hunters and set out to eliminate their monstrous targets solo or in teams of two or three. Once their target is defeated, the players have to carry their bounty off the map without being killed by their competitors.
Hunt: Showdown has been available digitally for PC (Windows) and Xbox One since 2019. This article is concerned with the upcoming physical launch on Xbox One, and for the first time, PlayStation 4.
Pre-order Bonuses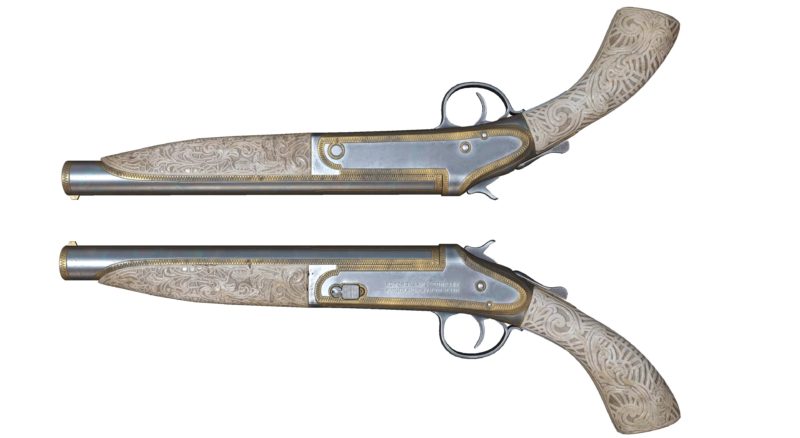 Pre-order the boxed version of Hunt: Showdown for Xbox One or PlayStation 4 ($39.99) to receive two weapon skins:
Romero 77 Handcannon – "Antebellum Wit" skin: a fine reminder of a bygone era's charm. A nickel-plated barrel and receiver with exquisite gold detailing is tastefully matched with an ivory colored engraved stock. Discrete in size but ostentatious on display.
Vetterli 71 Karabiner – "Mountain Air" skin: hails from Alpine old country and bears an abstract patterned engraving that at once encapsulates budding dew, fertile valleys, and shearing winds. In the new world, this breathes the same.
At the time of writing, the bonus was only listed on GameStop's website. It is possible that other retailers might offer it as well.
Hunt: Showdown is slated for a physical release on PlayStation 4 and Xbox One on February 18, 2020.
Check out our other upcoming horror games and upcoming pc games.