This game was released on January 24, 2017 and is no longer available to pre-order. Any incentives that were offered are listed below.
Kingdom Hearts HD 2.8 Final Chapter Prologue is a Kingdom Hearts series collection which contains a Kingdom Hearts 3D: Dream Drop Distance HD remaster, as well as two pieces of brand new content. The first one is a CG movie titled Kingdom Hearts χ Back Cover, which focuses on the five Foretellers. The second one is Kingdom Hearts 0.2: Birth by Sleep–A Fragmentary Passage, a short game which takes place after the events in the original Birth by Sleep title, and is told from the perspective of Aqua. Like its predecessors, the game is developed and published by Square Enix.
Pre-order bonuses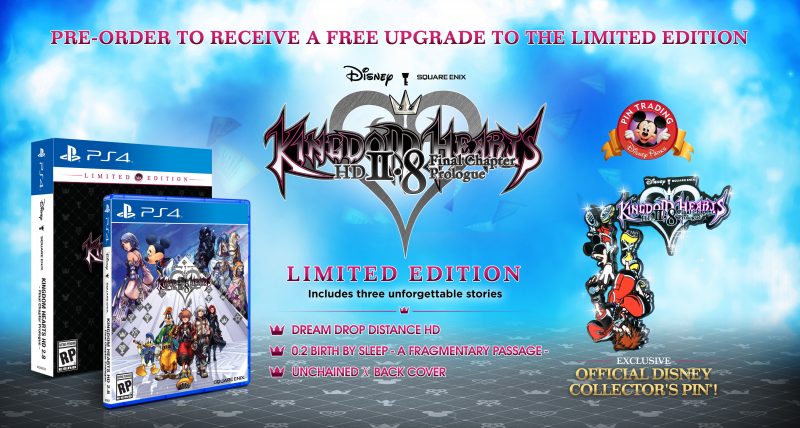 Pre-order Kingdom Hearts HD 2.8 at participating retailers (including the official Square Enix online store) to get upgraded to the Limited Edition which includes an exclusive Disney Collector's Pin of Mickey Mouse and Sora.
TGS 2016 trailer
Kingdom Hearts HD 2.8 is scheduled to be released worldwide on January 24, 2017. The game will already be out on January 12 in Japan, however.
Check out our other upcoming action games and upcoming playstation 4 games.