This game was released on November 04, 2014 and is no longer available to pre-order. Any incentives that were offered are listed below.
Call of Duty: Advanced Warfare is an upcoming FPS game developed by Sledgehammer Games and published by Activision. Set in year 2054, it features highly futuristic combat with exoskeletons that allow their users to perform enormous leaps, blazing-fast dodges, and supercharged melee attacks. The players can even become invisible for a brief period of time using the powersuits' cloaking capabilities. The weapons arsenal is also getting a sci-fi upgrade in the form of directed-energy guns which fire laser-like beams.
Advanced Warfare also offers a more advanced "Pick 13" system which now includes customizable scorestreaks, new multiplayer modes, new vehicles and drones, and tools like the grappling hook or IR grenades that add interesting tactical possibilities.
Pre-order bonuses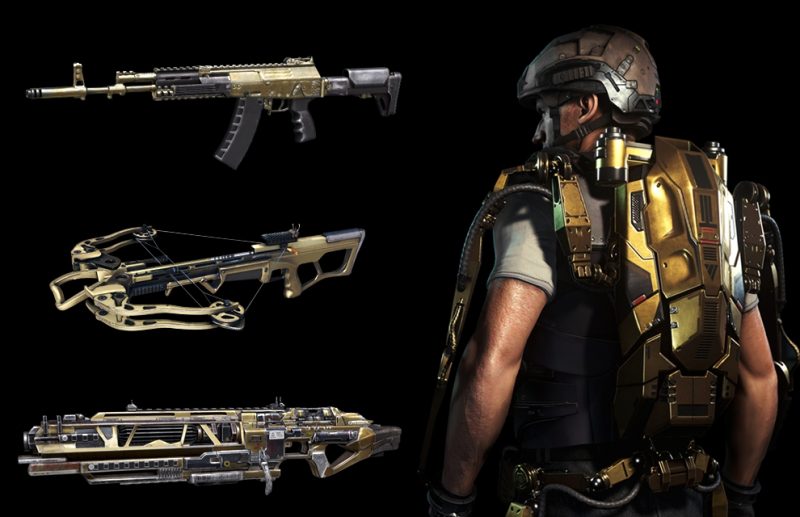 Reserve a copy of the game for an upgrade to the Day Zero Edition which comes with these goodies:
Early Access: start playing a day early, and earn double XP throughout it.
"Bullet Brass" Camos: exclusive skins for the AK-12G assault rifle, Crossbow-B2, EM1 Quantum directed-energy weapon, and your exoskeleton (see image above).
As for retailer bonuses, Microsoft and Best Buy are both giving away $10 in store credit with all Advanced Warfare pre-orders.
Atlas editions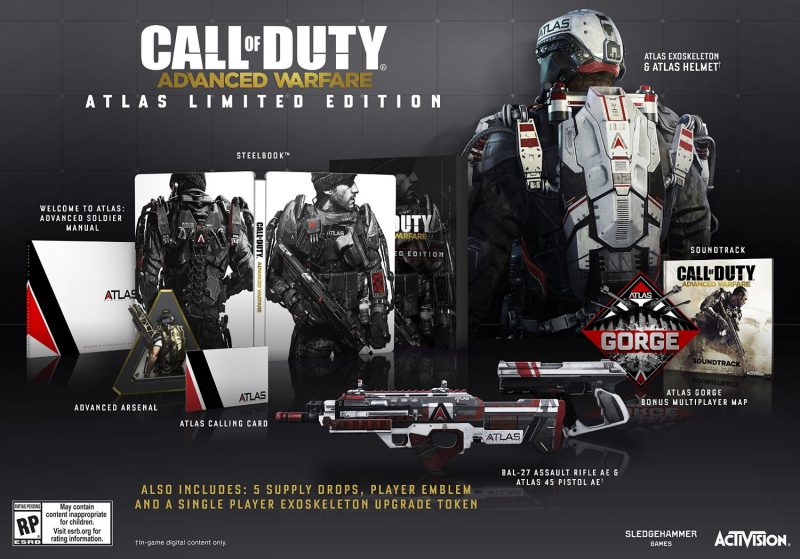 Both premium "Atlas" editions of Call of Duty: Advanced Warfare come with the following extras:
"Atlas Gorge" Multiplayer Map
Two Weapons:

Bal-27 AE Assault Rifle
Atlas .45 AE Pistol

Atlas Exoskeleton
Atlas Helmet
Atlas Player Card
Five Bonus Supply Drops
Single Player Exoskeleton Upgrade Token
Welcome to Atlas: Advanced Soldier Manual (physical item)
Collectible SteelBook
Official Soundtrack
The only difference between the Atlas Limited and Atlas Pro editions is that the latter also includes a Season Pass with four future DLC map packs.
Digital Pro edition
This downloadable edition comes with all the digital content from the aforementioned Atlas editions, including the Season Pass. You will only miss out on the SteelBook packaging, soundtrack, and the "Welcome to Atlas" manual.
Xbox One bundle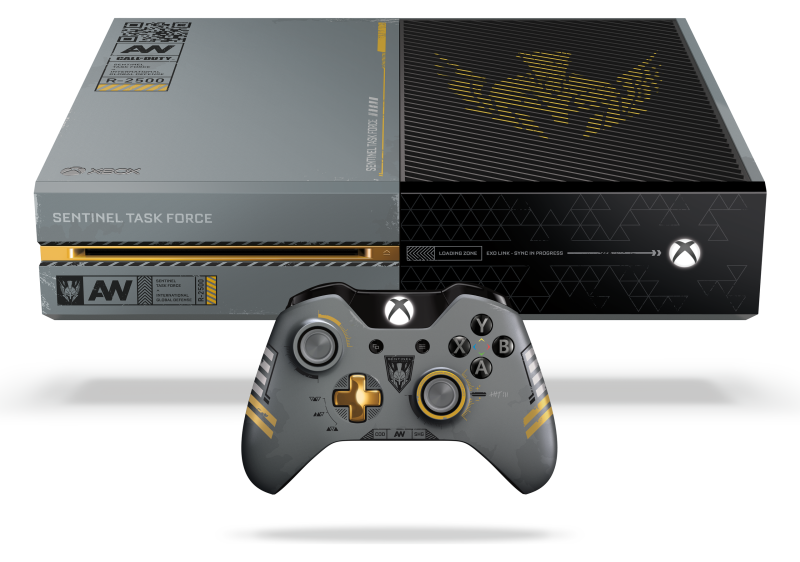 Finally, you can also pre-order Advanced Warfare bundled with a 1TB Xbox One console, which features game-themed art and sound effects, but no Kinect. The beautiful controller displayed above can also be purchased separately.
Power Changes Everything trailer
Call of Duty: Advanced Warfare is going to have a worldwide release on November 4, 2014. Of course, all pre-order customers will be able to start playing 24 hours earlier, on November 3.
Check out our other upcoming shooter games and upcoming pc games.