This game was released on September 26, 2017 and is no longer available to pre-order. Any incentives that were offered are listed below.
Danganronpa V3: Killing Harmony is a murder-mystery visual novel developed by Spike Chunsoft and published by NIS America in the West. It plays similarly to the previous installments of Danganronpa, but features a new setting and a fresh cast of characters. Characters from the previous games are said to appear in the upcoming game's bonus modes, however.
Taking place in the Prison School for the Gifted, the game's protagonist is Kaede Akamatsu, the Ultimate Pianist. Along with fifteen classmates who possess Ultimate talents of their own, Kaede is forced to participate in a mutual killing game by Monokuma, a deranged robotic bear who serves as the school's headmaster.
Pre-order bonus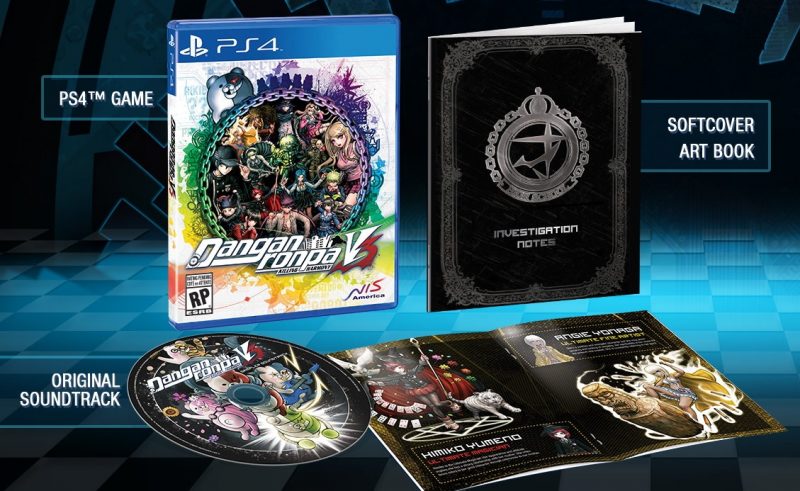 Pre-ordering Danganronpa V3: Killing Harmony for the PS4 upgrades you to the Launch Edition at no additional cost – while supplies last, that is. This is just a fancy way of saying that you get a softcover art book and a 10-track original soundtrack CD bundled with the game.
So far, we've spotted this bonus on GameStop and Amazon, but other retailers might follow suit. To be clear, PS Vita is only getting the standard edition with no extras.
Limited Edition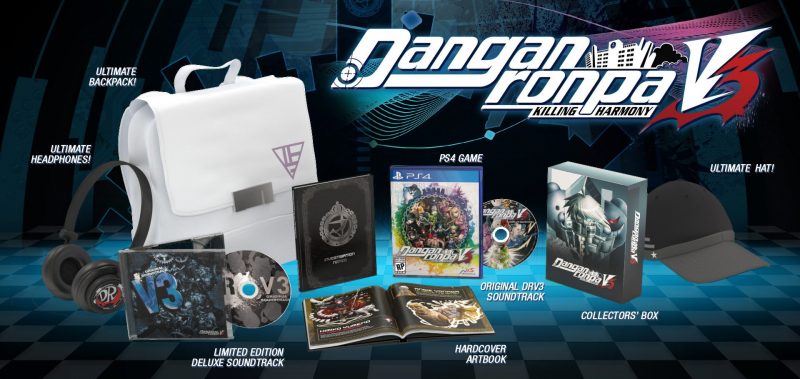 The Limited Edition of Danganronpa V3 can only be found on the NISA Online Store, where it is available in limited quantities. The good news for handheld gamers is that there are both PS Vita ($79.99) and PlayStation 4 ($99.99) versions. Either of them contain the game itself, plus the following:
Collector's Box
Limited Edition Deluxe Soundtrack
Original Danganronpa V3 Soundtrack
Hardcover Art Book
Ultimate Hat
Ultimate Backpack
Ultimate Headphones
Danganronpa V3: Killing Harmony is scheduled to be released on September 26, 2017 in North America, and three days later in Europe.
Check out our other upcoming adventure games and upcoming playstation 4 games.