This game was released on February 05, 2013 and is no longer available to pre-order. Any incentives that were offered are listed below.
Dead Space 3, the sequel to the popular survival horror series, takes Isaac Clarke to the snowy planet of Tau Volantis, which is believed to hold the key to ending the Necromorph infestation. The gaame can be played in single player or online co-op mode, with the second player controlling John Carver, a hardened soldier and Isaac's reluctant partner.
Pre-order bonuses
Pre-order Dead Space 3 at your favorite store and you will be automatically upgraded to the Limited Edition, which gives you two DLC packs to play with: "Witness the Truth" and "First Contact". Both bundles include one exclusive armor suit and one weapon.
Witness Suit: an insulated suit to help you explore Tau Volantis' harsh terrain.
First Contact Suit: built for long term space exposure with thick armor.
Evangelizer Weapon: heavy duty assault rifle and shotgun combination.
Negotiator Weapon: Tesla-powered "instrument" for organic tissue dismemberment.
See these bonus suits and weapons in action in the video below:
In addition, you can also get exclusive pre-order bonuses at the following retailers:
Dev-Team Edition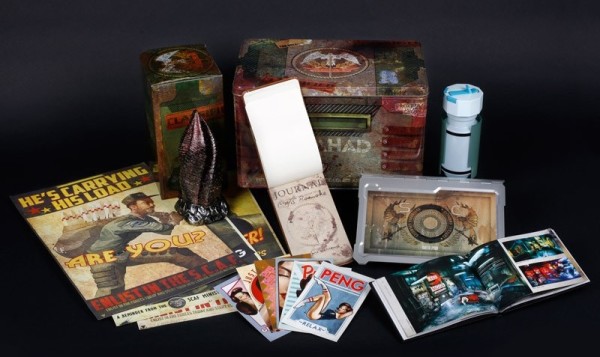 Dead Space 3 also has a Collector's aka "Dev-Team Edition" which costs $160 if you preorder it with the game itself, and $100 without it (as an add-on). According to EA, only 5,000 of these were made, and the contents are as follows:
13″ SCAF Tin Crate
8″ Black Marker Statue
Aluminum Data Pad
Med Pack Water Bottle
Bound SCAF Jotter
3 SCAF Posters
6 Peng Postcards
96 Page Mini Art Book
Dead Space: Liberation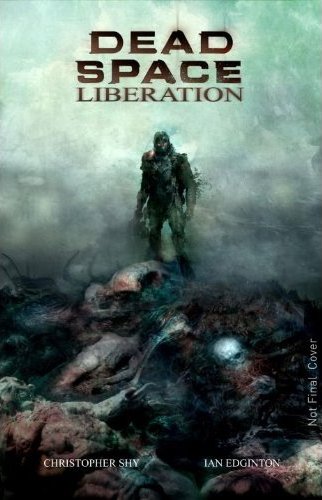 Dead Space: Liberation is a prequel to Dead Space 3. Written by Ian Edgint and illustrated by Christopher Shy, this 100+ page graphic novel provides a background story for EarthGov sergeant John Carver, the man who Isaac Clarke teams up with on Tau Volantis. Here's the official description from Amazon:
"A prequel to the events of the smash video game hit Dead Space 3, we follow Earthgov Sergeant, John Carver who's wife and son are attacked by fanatics trying to liberate the Marker site where she works.
Racing to solve the clues his wife left behind, Carver teams up with Ellie Langford, survivor of an earlier necromorph outbreak on the Sprawl, and EarthGov Captain Robert Norton. Together they unlock deep secrets about the Markers in an epic adventure that will help determine the fate of mankind."
Gamescom trailer
The official Dead Space 3 trailer for Gamescom 2012:
The game will be released on February 5th, 2013 in North America, and on the 8th of the same month in Europe. Do you want play a classic from the franchise preorder  dead space now.
Check out our other upcoming horror games and upcoming pc games.