Escape from Tarkov is a survival-focused multiplayer shooter developed by a Russian company Battlestate Games. It takes place in the fictional city of – you guessed it – Tarkov, where interests of an international corporation, a private military organisation, and the locals collide, resulting in a bloody conflict and the sealing off of the region by the UN and Russian military.
The players go on raids and fight off "Scavs" (hostile scavengers) who are either NPCs or player-controlled, and loot gear which can be used or sold to one of the several vendors, with the goal of building up their character's skills and equipment. The game boasts realistic ballistics and projectile physics, as well as real-life inspired weapons, ammunition, and armor.
Pre-order Bonuses
Escape from Tarkov has a number of different editions available. You get a digital copy of the game and guaranteed access to the closed beta no matter which one you pre-order, but the bonus content that you get at the start of the game goes up with each tier. Escape from Tarkov is only distributed digitally.
Standard Edition ($44.99)
Digital copy of the game
Guaranteed access to closed beta
+100000 rubles
AKS74U & 2 magazines
Left Behind Edition ($74.99)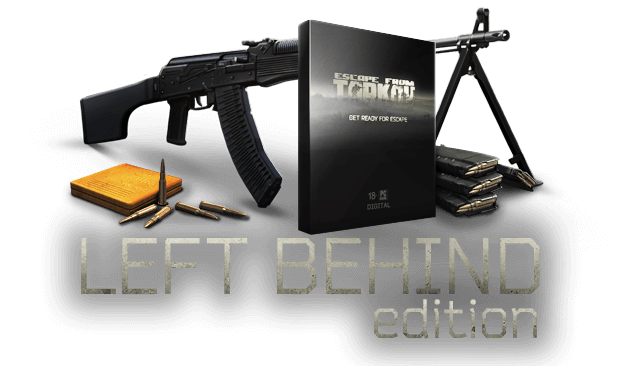 Everything included in the previous edition
Early unlock of your digital copy (early access)
Increased size of stash (10 x 30)
АК74N & 2 magazines
First-aid kit Salewa
Grenade RGD5
Additional backpack (MBSS, 4 x 4 slots)
Prepare for Escape Edition ($99.99)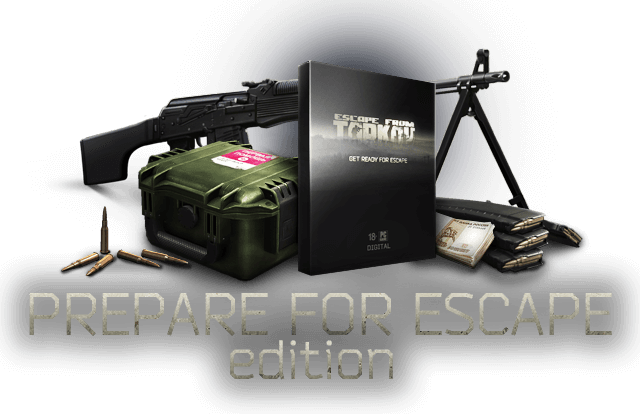 Everything included in the previous editions
Greatly increased size of stash (10 x 40)
Larger secured container
Initially good standings with all in-game traders
SMG Vityaz or HK MP5 + 2 magazines (depending on faction)
1,000 dollars
Kiver helmet
Reflex sight Pilad
First-aid kit IFAK
Handguard for АК74 M1-B Ultimak
Edge of Darkness Limited Edition ($139.99)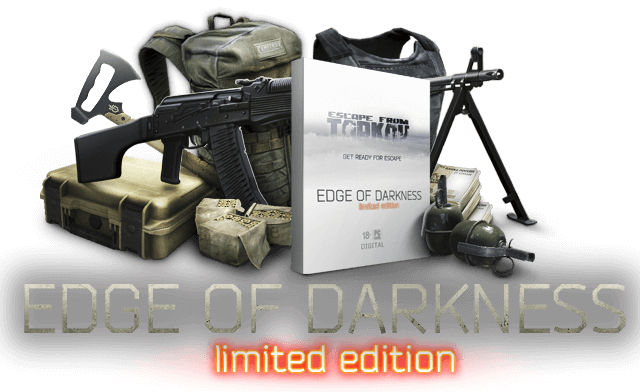 Everything included in the previous editions
Huge size of stash (10 x 60)
Unique secured container
Combat tactical tomahawk
Unique in-game ID
3,000 dollars
First-aid kit Grizzly
Alpha tactical rig
Large field backpack TriZip
Injector with morphine х2
Sniper rifle SV98 & 1 magazine
Silencer Silencerco Hybrid 46
Adaptor for silencer Silencerco Hybrid 46
Pistol case
Body armor 6B43 6A
Submachine gun MPX & 2 magazines
Handguard M4 LVOA-S
Season Pass with access to all subsequent DLC
The information was provided by the developer in a recent news post and was accurate at the time of writing, but as the date of the game's full release is yet unknown, there might be further changes to the pre-order incentives in the future. Regardless, by buying any edition you can immediately start playing in the closed beta.
Check out our other upcoming shooter games and upcoming pc games.