This game was released on February 02, 2017 and is no longer available to pre-order. Any incentives that were offered are listed below.
According to its developer Arachnid Games, the Kickstarter-funded Diluvion is a Jules Verne inspired undersea adventure, where you play as a captain of your own submarine. Besides exploring the beautiful flooded world, the player's duties include growing their crew and keeping them happy, as well as upgrading their vessel to overcome the dangers of the deep. Diluvion is set in a post-apocalyptic future, where most of the planet and the leftovers of the old civilizations are underwater.
Pre-purchase bonuses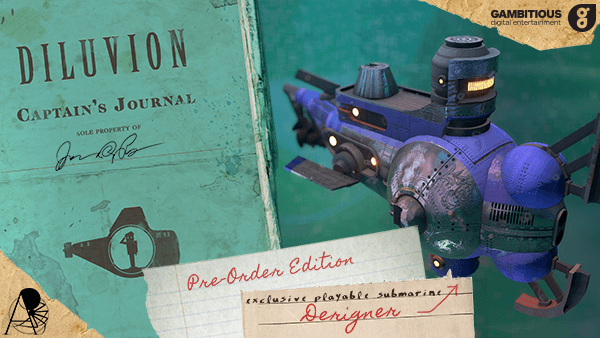 This indie title will cost $19.99 at launch, but pre-purchasing it via Steam or GOG gets you a 15% discount. Furthermore, you'll also receive an exclusive playable submarine, Deringer, as well as a digital Captain's Journal, which provides an in-depth look at the game's unique lore & mythology.
Fleet Edition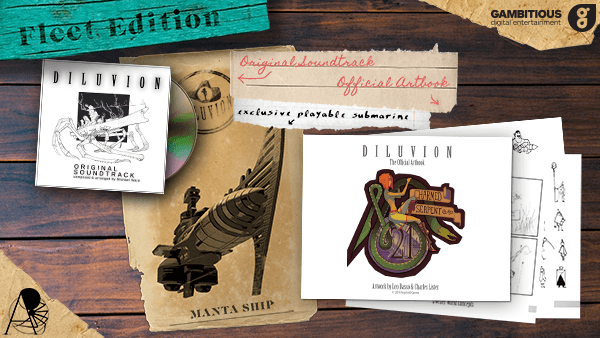 The $24.99 Fleet Edition comes with the game's Original Soundtrack (FLAC and MP3), a digital version of the Diluvion Official Artbook, and an Exclusive playable submarine called Manta.
Diluvion is scheduled to launch on February 2nd.
Check out our other upcoming action games and upcoming pc games.