This game was released on January 20, 2017 and is no longer available to pre-order. Any incentives that were offered are listed below.
The eight installment in the highly popular Dragon Quest JRPG series follows a young hero on his quest to take down the evil mage Dhoulmagus. On his side are a party of Yangus, a bandit with a heart of gold, Jessica, a high-born magical minx, and Angelo, knight and lothario, who all provide valuable skills in combat.
The classic game has been revamped for its 3DS release, with additional playable characters (Red and Morrie), a full voice-over, new dungeons, post-game story content, and an extended ending. The players can also take and share photos in the 3DS version, and there are new "Photo Quests" to make use of the feature.
Pre-order bonus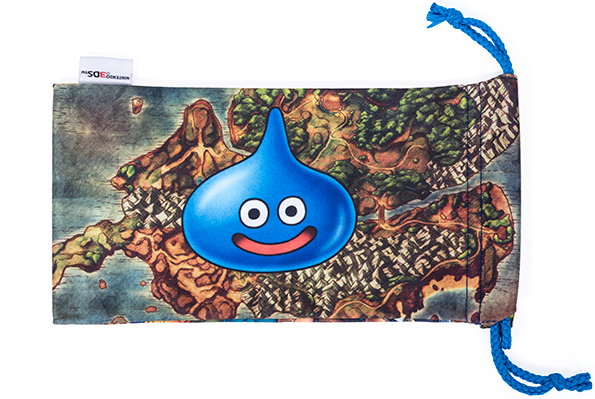 Pre-ordering the game through GameStop gets you an exclusive Dragon Quest VIII 3DS Pouch displayed above.
"Action, Adventure, and Intrigue" trailer
Dragon Quest VIII: Journey of the Cursed King is scheduled to launch for Nintendo 3DS on January 20, 2017.
Check out our other upcoming rpg games and upcoming nintendo 3ds games.