This game was released on February 13, 2018 and is no longer available to pre-order. Any incentives that were offered are listed below.
Dynasty Warriors 9 is a hack-and-slash game developed by Omega Force and published by Koei Tecmo in the West. It features the classic one-vs-thousands battles of Dynasty Warriors series, while adding new elements, most notably an open world map. The players may now freely traverse the expansive lands of China during the Three Kingdoms period on foot, horseback, or boat, and purchase hideouts in major cities.
Also new in DW9 is the State Combo System with reworked combat mechanics, dynamic weather, and a day-night cycle which affects enemy vision. All 83 characters from Dynasty Warriors 8: Empires are confirmed to return in the upcoming game, and new ones are introduced as well.
Pre-order Bonuses
Reserve a copy of Dynasty Warriors 9 digitally or at retail to receive seven bonus costumes for fan-favorite characters, which includes an imposing Beijing opera-style costume for Zhao Yun, and six costumes inspired by traditional Chinese undergarment styles for Guan Yinping, Diaochan, Sun Shangxiang, Lu Lingqi, Wang Yi, and Wang Yuanji: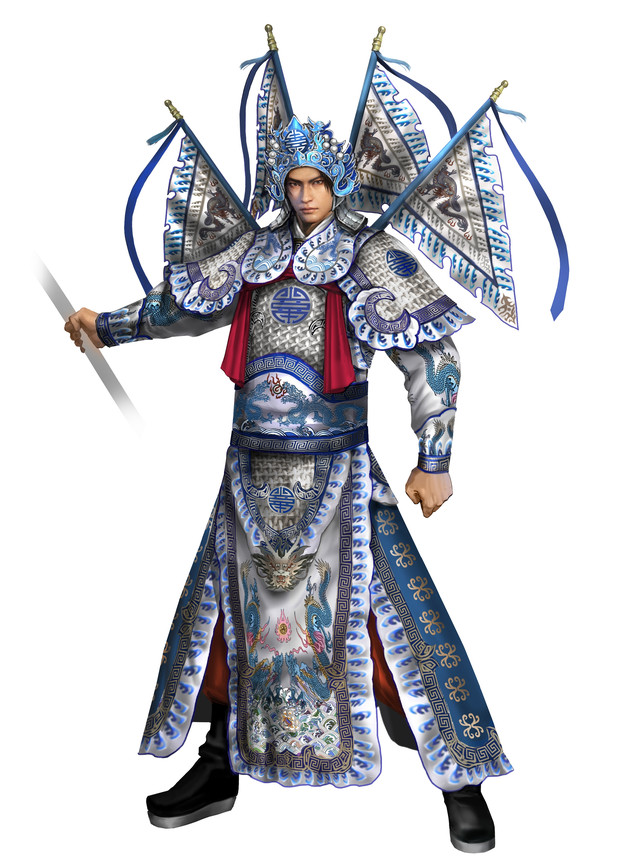 Digital pre-orders through PlayStation Store and Xbox Store will additionally receive three Avatars (Lu Bu, Zhou Tai and Wang Yuanji) as well as a bonus weapon (Black Dragon Fang).
Meanwhile, pre-ordering via GameStop gets you an exclusive, limited-edition Steelbook while supplies last: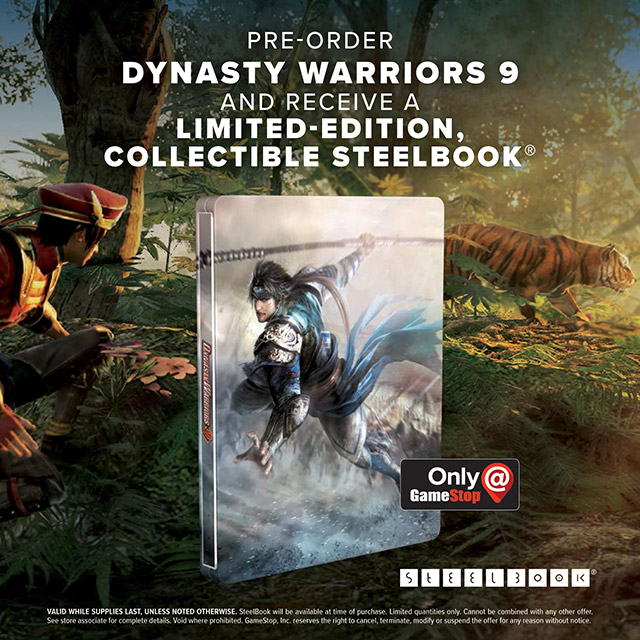 Dynasty Warriors 9 is scheduled to launch worldwide for PlayStation 4, Xbox One, and Windows PCs via Steam on February 13, 2018.
Check out our other upcoming action games and upcoming pc games.