This game was released on January 28, 2022 and is no longer available to pre-order. Any incentives that were offered are listed below.
Pokémon Legends: Arceus is a highly anticipated upcoming Action RPG spin-off title from the Pokémon Franchise. The game will be released on January 28th, 2022, on the Nintendo Switch. The game is being developed by Game Freak, who are the developers of all the Pokémon Games dating back to Pokémon: Red and Blue released in 1996.
Pokémon Legends: Arceus takes place in the Sinnoh Region but also will feature Pokémon from the newer games as well. The game takes place before Pokémon Diamond and Pearl canonically and there no Pokémon Leagues in this game, so it will be interesting to see how the story of this game adds to entire franchise as a whole. The game will allow catching Pokémon by just throwing Pokéballs without needing to battle all Pokémon, a style that was made popular by the mobile game Pokémon Go and the Switch titles- Pokémon: Let's Go Pikachu! And Let's Go
Eevee!
Pre-order Bonuses
If you make a purchase through these links, we may get a share of the sale.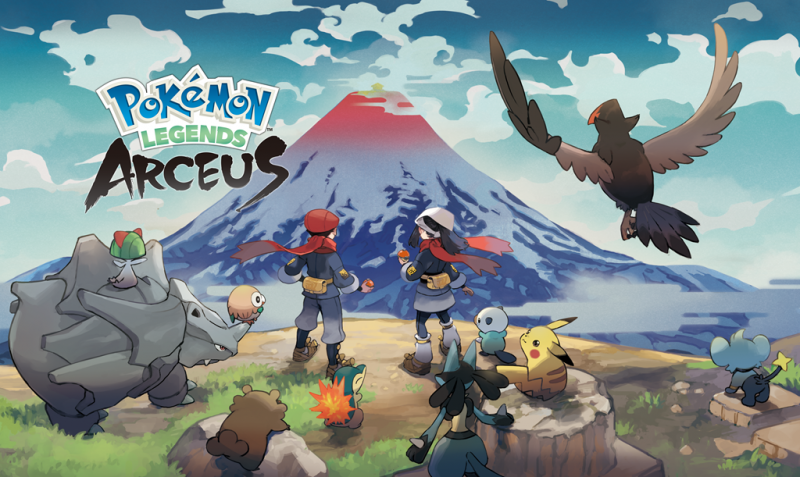 There are sadly no Pre-Order bonuses available for this game.
The game is available for Pre-Order physically for $59.99 on:
I am personally very eager to play this game and patiently waiting for its release.
Even though there are no Pre-Order bonuses for this game, considering Pokémon and Nintendo history, prices will not fluctuate after launch, so there is no reason to try to hold out on the game until after release.
Copies of this game will also be much harder to come by near launch time as Pokémon games tend to sell out immediately on launch days.
This game is a must grab for all Pokémon fans and even all Switch owners who are looking for a new game to play on their Switch.
Check out more about the game here:
Check out our other upcoming action games and upcoming nintendo switch games.