This game was released on February 15, 2019 and is no longer available to pre-order. Any incentives that were offered are listed below.
Far Cry: New Dawn is an open-world first-person shooter from Ubisoft. It is a spin-off of the main Far Cry series, and a sequel to Far Cry 5. Set 17 years after the events in the latter, it takes place in a post-apocalyptic version of Hope County that is recovering from a nuclear catastrophe.
The player starts as a new, customizable character, exploring and scavenging and crafting their way through the game's world, and defending the Survivor faction against the marauding Highwaymen led by twin sisters Mickey and Lou. It is possible to launch Expeditions to faraway regions and bring resources back to the player's home base.
Pre-order Bonuses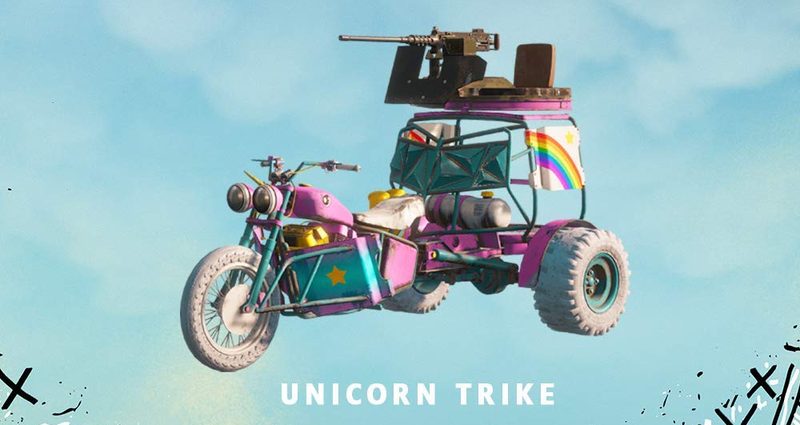 Pre-order any edition of Far Cry: New Dawn to receive the Unicorn Trike vehicle skin depicted above. The standard edition of the game is priced at $39.99.
Reserving your copy through PlayStation store also grants bonus Avatars: Car, Lou, Crest, Mickey, Sidecar, and Tower.
Lastly, GameStop is giving out $10 in Rewards Cash for pre-ordering with them: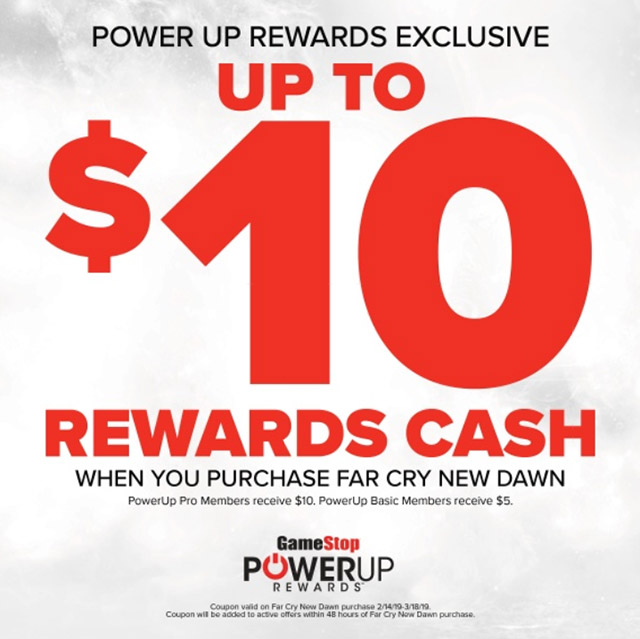 Deluxe Edition ($49.99)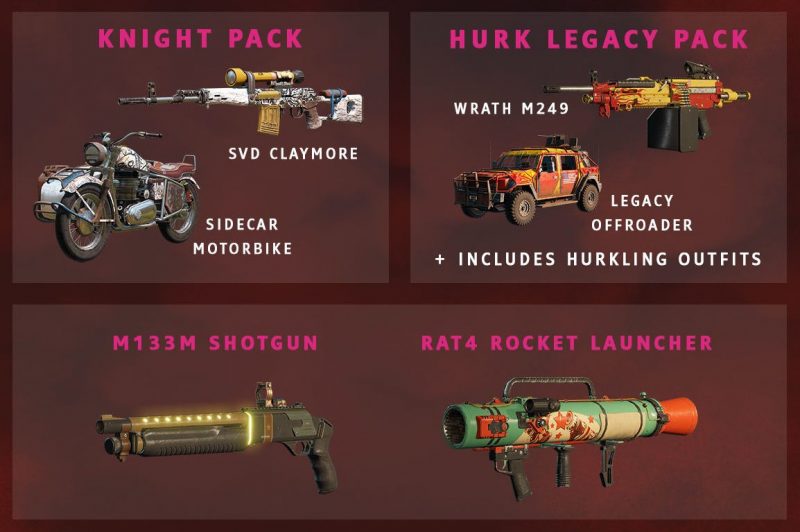 The digital Deluxe Edition adds the following content on top of the base game:
Hurk Legacy Pack:

Wrath M249
Legacy Offroader
Hurkling Outfits

Knight Pack:

SVD Claymore
Sidecar Motorbike

"Blast-Off" Rat4 Rocket Launcher Skin
Retro SCI-FI M133M Shotgun Skin
Far Cry New Dawn will be out for Xbox One, PlayStation 4, and Windows PCs on February 15, 2019.
Check out our other upcoming action games and upcoming pc games.