Genre
Card Battle
Platform

Release date
Mar 28, 2019
This game was released on March 28, 2019 and is no longer available to pre-order. Any incentives that were offered are listed below.
GWENT, the strategic card game set in The Witcher universe, is getting its first expansion this month. Titled GWENT: Crimson Curse, it brings more than a 100 new cards – 31 neutral and 14 faction cards per faction – and includes new archetypes as well as status effects like Bleed or Poison.
While GWENT is free-to-play excluding the usual in-game purchases, players may buy the Crimson Curse pre-order pack for bonus goodies – more on those after the jump.
Pre-order Bonuses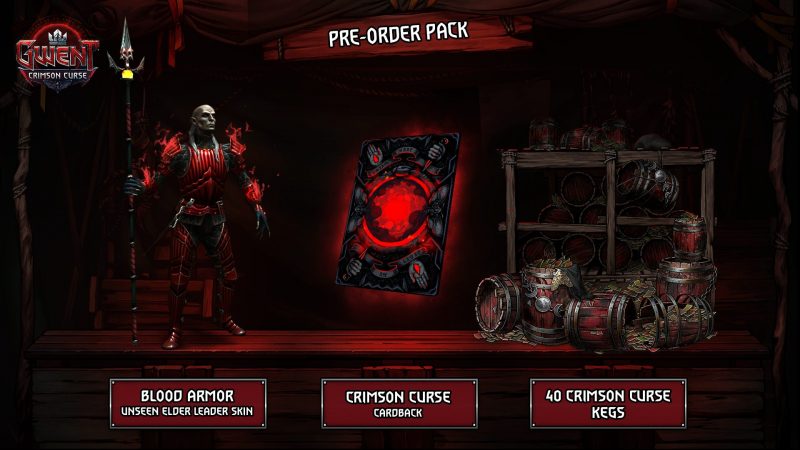 A special Pre-Order Pack is available exclusively until the launch date of GWENT: Crimson Curse that costs $39.99 and includes the following:
40 Crimson Curse kegs (5 cards per keg)
Exclusive Crimson Curse cardback with 3D effect
Exclusive "Blood Armor" Unseen Elder leader skin
GWENT: Crimson Curse launches March 28, 2019 for PC, Xbox One, and PlayStation 4.
Check out our other upcoming strategy games and upcoming pc games.