This game was released on June 25, 2021 and is no longer available to pre-order. Any incentives that were offered are listed below.
Mario Golf: Super Rush is scheduled to release on June 25 for Nintendo Switch exclusively. The game is being developed by Camelot Software Planning and will be published by Nintendo.
The point of the game is simple, hit the ball into the hole with the fewest strokes possible to win. In this installment, you can use your Joy-Con as a motion controller to take your shots instead of just smashing buttons on your console!
This game is ideal for sporty gamers as they can get a shot gauge and a scanner that allows them to hit their shots with detailed and exact precision. And for those of you who just want to have a good time, Mario Golf: Super Rush has loads of additional modes where you can just have fun.
Game Modes in Mario Golf: Super Rush
Speed Golf, where you compete against other fictional characters of the Mushroom Kingdom – all teeing up at the same time, sprinting and making their way through the course to finish the game as fast as possible.
Battle Golf, where four players compete for greatness in a stadium that is filled with nine holes and numerous obstacles. The goal is to be the first player to skin three holes. 
Each player, in this game, will also have a "Special Shot" for example, Luigi can freeze the ground which makes the whole surface slippery and gives you the chance to get ahead of your opponents.

 Lastly, there's also a story mode where you follow the arc of a Mii character's gold career and take them from a rookie to a pro player. As you complete courses, you will gain access to new skills and abilities by improving your stats with the coins that you gain.

Mario Golf: Super Rush can be fun for family and friends as you can play with up to three other players or simply log online and play with the rest of the world as long as you have a Nintendo Switch Online subscription.
Pre-order Bonuses
If you make a purchase through these links, we may get a share of the sale.
Standard Edition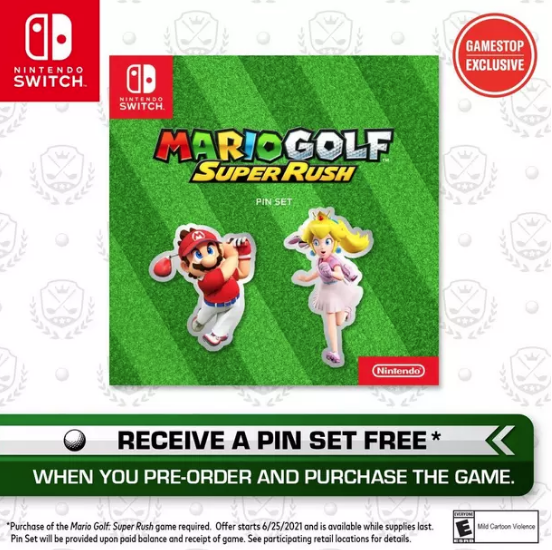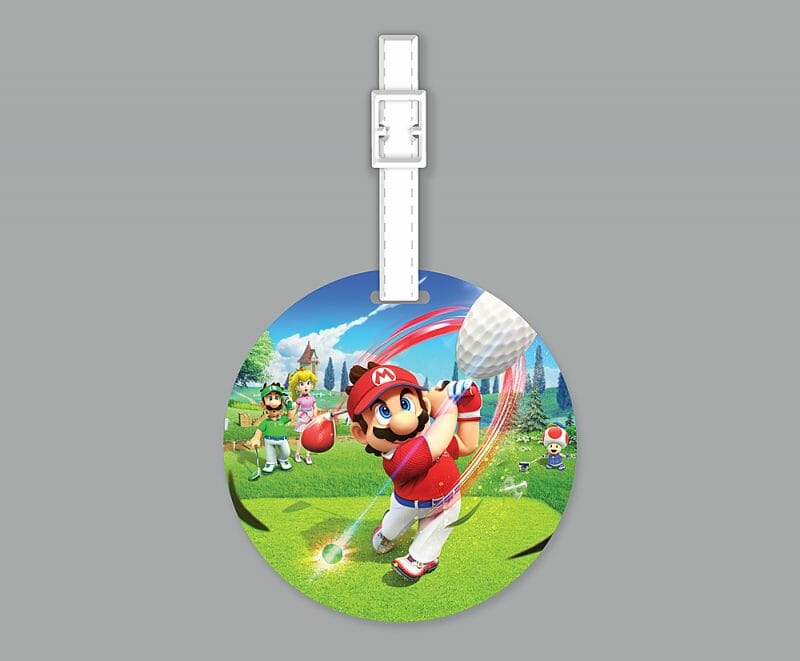 If you Pre-Order from Best Buy, you get a free Golf Bag Tag, and Pre-Ordering from Game Stop gets you a free Pin Set. Those are the only retailers that are offering any sorts of bonuses.

The game is only available in Standard Edition like most Nintendo Games but that doesn't mean that you can't have a whole load of fun playing it.
You can pre-orders Mario Golf: Super Rush at the following stores:
Mario Golf: Super Rush arrives on June 25 for Nintendo Switch. 
Check out our other upcoming sports games and upcoming nintendo switch games.