This game was released on February 28, 2020 and is no longer available to pre-order. Any incentives that were offered are listed below.
Metro Redux is a two-game collection comprising the definitive editions of Metro 2033 and Metro: Last Light. These first-person shooter games are based on an acclaimed sci-fi novel from a Russian author Dmitry Glukhovsky, and transport the player into a post-apocalyptic world, where pockets of humanity survive in Moscow's subway system – the titular metro.
The Metro Redux collection is already released on other core platforms and is to launch on Nintendo Switch at the end of the month. As usual, our interest is in the pre-order bonuses available with the upcoming Switch version of Metro Redux – see those in detail after the jump.
Pre-order Bonuses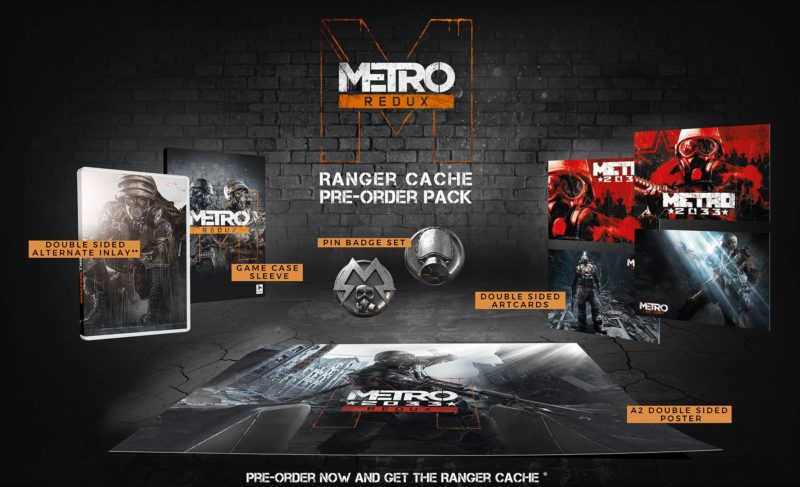 Metro Redux for Nintendo Switch is priced at $49.99 and comes in a 16 GB cartridge containing Metro 2033 and Metro: Last Light. These are definitive editions which include all the previously released DLC. Pre-orders at participating retailers additionally include these "Ranger Cache Pre-order Pack" bonuses:
Metro Redux pin badge set
Game case sleeve
Double sided alternate artwork inlay
4 double-sided art cards
A2 double-sided poster
Metro Redux is scheduled to launch for Nintendo Switch on February 28, 2020.
Check out our other upcoming shooter games and upcoming nintendo switch games.