This game was released on September 15, 2017 and is no longer available to pre-order. Any incentives that were offered are listed below.
Metroid: Samus Returns is a side-scrolling action platformer developed by MercurySteam and Nintendo for the latter's 3DS handhelds. It is a remake of the 1991 Game Boy title Metroid II: Return of Samus, and follows the legendary bounty hunter Samus Aran on her mission to exterminate the parasitic Metroid species.
Additional content can be unlocked via new amiibo figures of Samus and Metroid which will be released by Nintendo alongside the game. The first unlocks an exclusive art gallery, while the second unlocks the "Fusion" difficulty mode, according to EuroGamer – a move which stirred up some controversy among the fans.
Pre-order Bonuses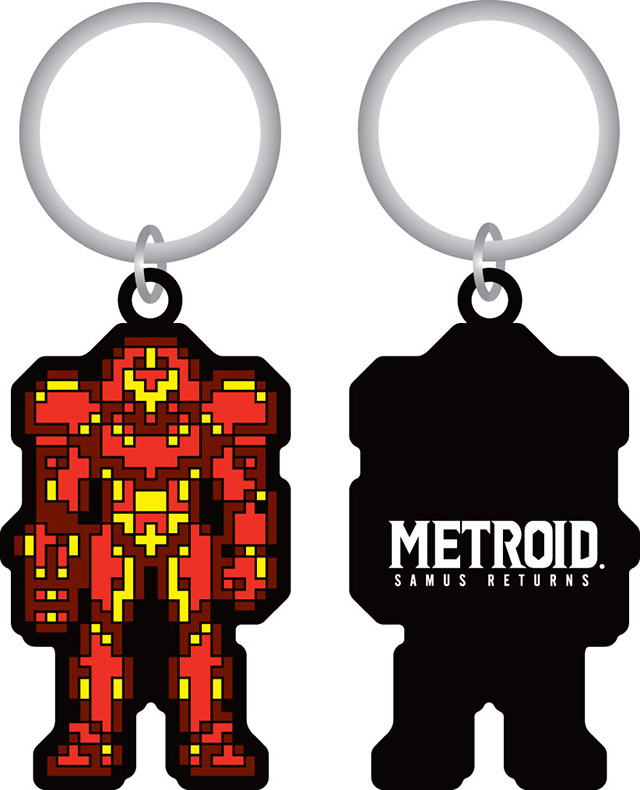 Pre-order Metroid: Samus Returns via GameStop to receive the retailer's exclusive Samus Keychain depicted above.
Special Edition

The Special Edition of Metroid: Samus Returns bumps the price up to $49.99, and includes a sound-selection CD featuring 25 tracks from the Metroid franchise, as well as a reversible insert for the game case.
The game is scheduled to be released on September 15, 2017.
Check out our other upcoming action games and upcoming nintendo 3ds games.