This game was released on July 17, 2020 and is no longer available to pre-order. Any incentives that were offered are listed below.
In a surprise announcement, Nintendo has revealed a new installment in the Paper Mario RPG-platforming series. Titled Paper Mario: The Origami King, it features a brand new story that involves Princess Peach being turned into an origami by King Olly, the ruler of the Origami Kingdom.
In contrast to the turn-based 2D combat of the previous Paper Mario titles, The Origami King features a new 360° ring-based battle system where Mario has to line up enemies to cause the most damage and chain attacks. Mastering the new system is said to require both puzzle-solving skills and a quick wit.
Pre-order Bonuses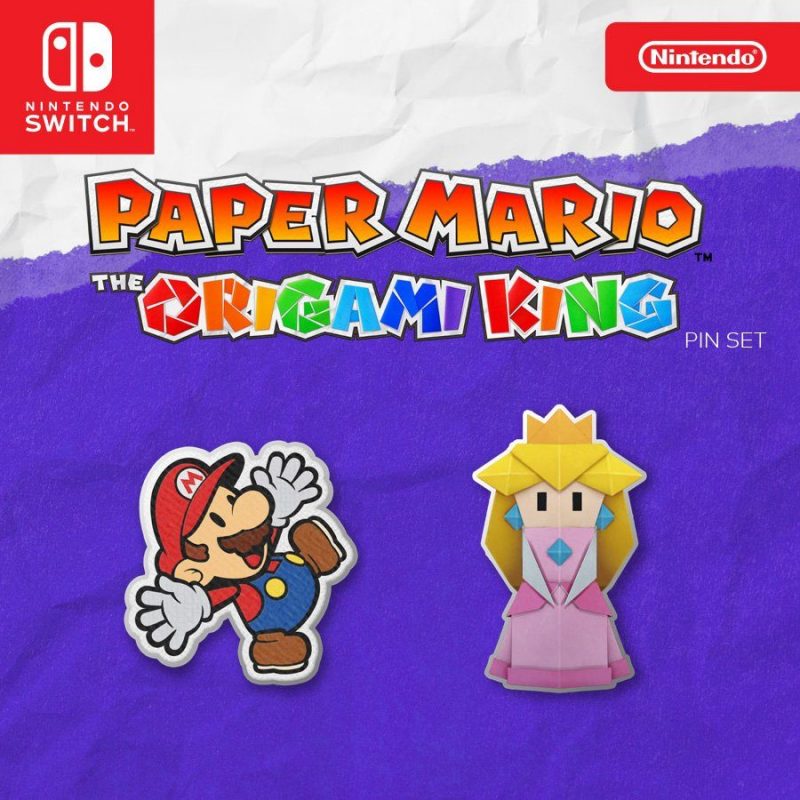 At the time of writing, the only pre-order bonus for Paper Mario: The Origami King is available at GameStop. Pre-order a boxed copy with the retailer to receive a pin set featuring Paper Mario and Origami Princess Peach. If you make a purchase through this link, we may get a share of the sale.
Paper Mario: The Origami King is scheduled to launch on July 17, 2020 exclusively on Nintendo Switch.
Check out our other upcoming platformer games and upcoming nintendo switch games.