This game was released on May 26, 2017 and is no longer available to pre-order. Any incentives that were offered are listed below.
RiME is an upcoming puzzle adventure game developed by Tequila Works, and published by Grey Box and Six Foot. It follows a young boy who gets shipwrecked on a mysterious island following a torrential storm. Guided by a helpful fox companion, players must use their wits to solve challenges with sound, light and shadow projection, perspective, platforming, and even time manipulation.
Several gaming sites have listed RiME among their most anticipated titles of 2017, citing its gorgeous visuals and subtle narrative.
Pre-order bonus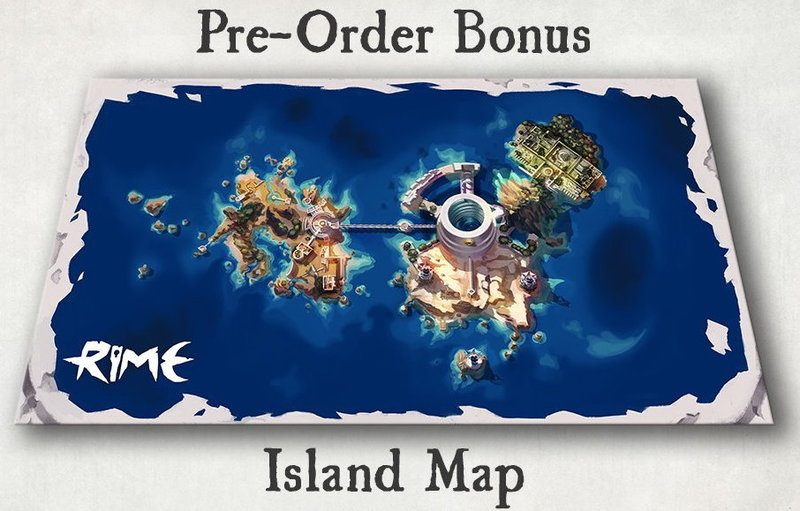 Reserve your copy of RiME through GameStop to get an exclusive physical Island Map depicted above. A developer post on Grey Box forums states that the maps are printed on "microfiber-style" cloth.
As for digital pre-orders, there are some incentives here as well:
Steam: 10% off.
Xbox Store: 10% off.
PlayStation Store: dynamic theme based on the opening beach in RiME. 10% off for PS Plus members.
Gameplay preview
IGN brings us 27 minutes of RiME gameplay in this video.
The game will be out for the current-gen consoles as well as Windows PCs on May 26, 2017. Nintendo Switch release will follow at a later date (the end of Q3 2017 at the latest).
Check out our other upcoming adventure games and upcoming nintendo switch games.