This game was released on April 16, 2019 and is no longer available to pre-order. Any incentives that were offered are listed below.
World War Z is a third-person co-op shooter for four players developed by Saber Interactive and published by Mad Dog Games. Based on the movie of the same name, the fast-paced game pits players against swarms of zombies in New York, Moscow, and Jerusalem.
World War Z features six classes with unique abilities and play styles, and supports both local and online co-op. For improved replayability, it uses procedural enemy and item spawning that is based on the players' performance. In addition to cooperative PvE, the game also offers competitive PvP – or rather PvPvZ, as the players still have to deal with zombie hordes while completing objectives and battling one another.
Pre-order Bonuses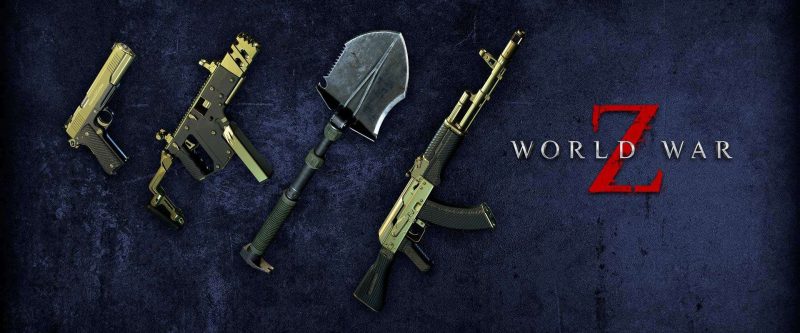 Pre-order World War Z ($39.99) anywhere to receive the Lobotomizer ("Lobo") melee weapon as well as three golden weapon skins depicted above. PlayStation Store will additionally throw in a World War Z theme.
World War Z the game is scheduled to be released on April 16, 2019 for PlayStation 4, Xbox One, and PC via Epic Games store.
Check out our other upcoming horror games and upcoming pc games.