This game was released on January 24, 2017 and is no longer available to pre-order. Any incentives that were offered are listed below.
Yakuza 0 is an open-world action-adventure game from Sega. The title is a prequel to the previously released Yakuza games, taking place in fictionalized Tokyo and Osaka areas in 1988. It follows younger Kazuma Kiryu and Goro Majima in their rise through Japan's criminal underworld.
New in Yakuza 0 is the ability to switch between three fighting styles on-the-fly, with Kiryu having access to Brawler, Beast, and Rush, whereas Majima has Thug, Slugger, and Breaker. Each style has its own advantages and weaknesses. In addition, players are able to unlock a fourth style for each character by advancing through the game.
Pre-order bonuses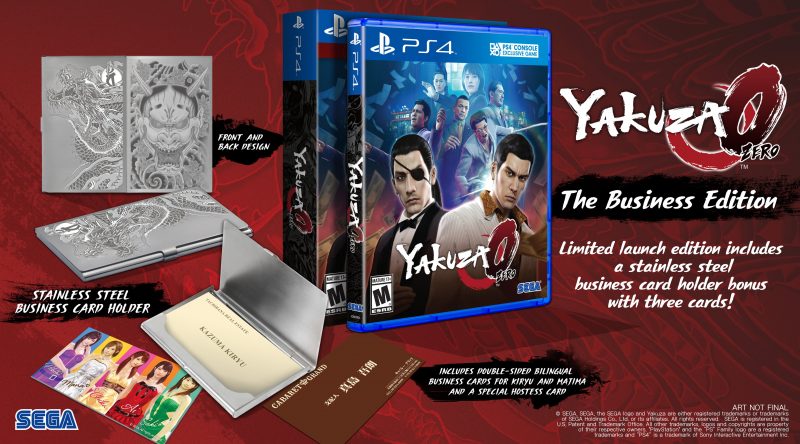 Pre-order Yakuza 0 for a free upgrade to The Business Edition which includes a stainless steel business card holder, bilingual replicas of Kiryu's and Majima's business cards, and a third card featuring five lovely hostesses you can interact with in-game.
In addition to the launch edition bonuses, GameStop is also offering an exclusive Yakuza 0 poster.
Let Fists Do the Talking trailer
The Western version of Yakuza 0 is scheduled to be released on January 24, 2017 for PlayStation 4 exclusively.
Check out our other upcoming action games and upcoming playstation 4 games.