This game was released on April 09, 2019 and is no longer available to pre-order. Any incentives that were offered are listed below.
Zanki Zero: Last Beginning is a survival-themed JRPG developed by Lancarse and published by Spike Chunsoft. The game takes place in a post-apocalyptic world, and follows eight protagonists as they explore ruins, dungeons, and islands, fight for survival, and search for meaning.
The protagonists are all clones with a 13-day lifespan, and age and die only to be reborn again in a constant cycle. Their combat abilities differ depending on whether they're in their young, adult, or old form.
Pre-order Bonuses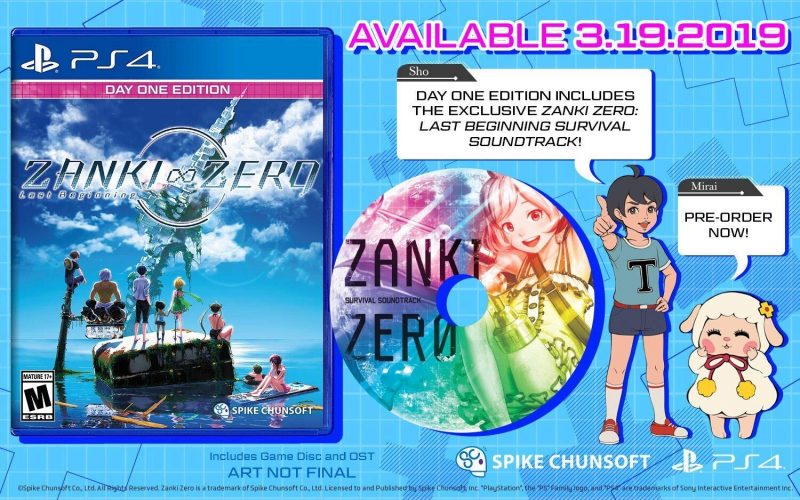 The retail Day One Edition of Zanki Zero for the PS4 comes with a "Survival Soundtrack" CD. The same bonus is available digitally via PlayStation Store and Steam.
At the time of writing, PlayStation Store is also offering a 10% discount on digital pre-orders, as well as the usual bonus of a PS4 theme.
Zanki Zero: Last Beginning is scheduled to launch on April 9, 2019 in the West for PlayStation 4 consoles and Windows PCs via Steam.
Check out our other upcoming rpg games and upcoming pc games.