This game was released on September 22, 2020 and is no longer available to pre-order. Any incentives that were offered are listed below.
13 Sentinels: Aegis Rim is a cross-genre game developed by Japanese studio Vanillaware of Odin Sphere and Dragon's Crown fame. It combines side-scrolling adventure with real-time strategy combat in an original sci-fi setting.
The adventure segments lean on dialogue and exploration, and feature thirteen protagonists with intertwining storylines. The combat involves controlling up to six chosen characters, who pilot Sentinel mechs and defend humanity from giant monsters, the kaijuu.
Pre-order Bonuses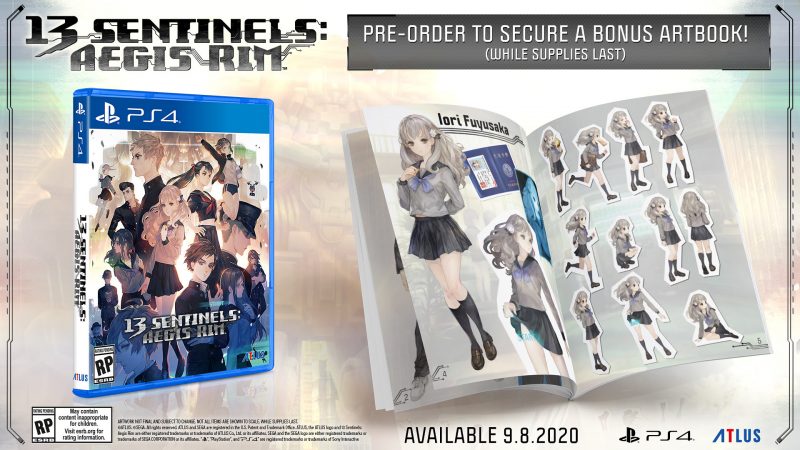 Pre-order a physical copy of 13 Sentinels: Aegis Rim to secure a bonus artbook depicted above. At the time of writing, the bonus was listed on GameStop, Best Buy, and Amazon. (If you make a purchase through these links, we may get a share of the sale.)
Pre-ordering on PSN gets you a digital counterpart of the artbook so you won't miss out on the bonus either.
One thing to keep in mind while pre-ordering is that due to production constraints, the game will only have a Japanese voice-over on release. English VO will arrive in the form of a free patch after the launch.
13 Sentinels: Aegis Rim is slated to launch on PlayStation 4 on September 22, 2020.
Check out our other upcoming adventure games and upcoming playstation 4 games.