This game was released on December 03, 2021 and is no longer available to pre-order. Any incentives that were offered are listed below.
Advance Wars 1+2 Re-Boot Camp is an upcoming collection of the two classic Advance War games. Both "Advance Wars" and "Advance Wars 2 Black Hole Rising" have been remade to today's standard. The game is developed by WayForward and published by Nintendo. The game will be released on Nintendo Switch.
The Orange Star Nation is under attack and you're tasked to defend it from the attacking forces. You'll be working with commanding officers in a turn-based battle. With their help, you'll be in various battlegrounds including naval, air, and land battles.
You'll also be reliving the events of Advance Wars and Advance Wars 2: Black Hole Rising.  In the battles, you'll get to know your commanding officers like Andy, Max, Sami well. Each officer has their own specialties and CO Powers. For example, Alex has a CO power named "Hyper Repair" which gives every unit 20% of the HP back.
Additionally to the campaigns, the game comes with Versus Mode. This mode lets you and three of your friends duke it out and find out who is the superior strategist. You can play on dozens of maps and customize the game rules that bring unique experiences.
Pre-order Bonuses
If you make a purchase through these links, we may get a share of the sale.
STANDARD EDITION ($59,99)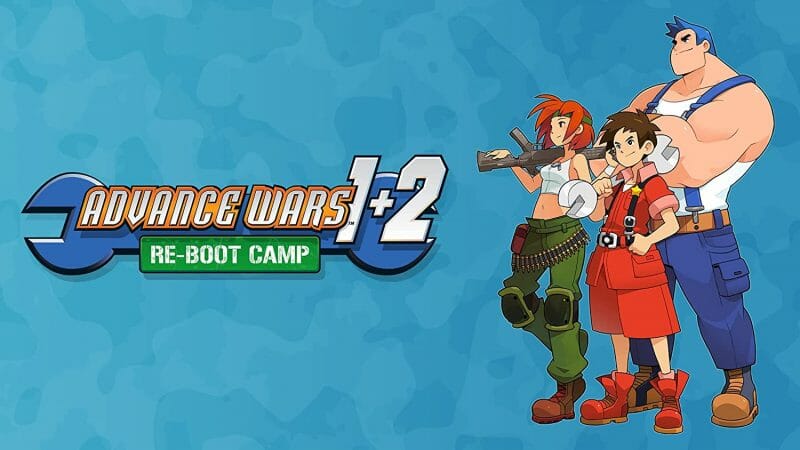 Unfortunately, the game does not include any pre-order bonuses. If anything changes, we'll add it here.
Nintendo Switch:
Advance Wars 1+2 Re-Boot Camp comes out on December 3rd 2021 and will be available for Nintendo Switch.
Check out our other upcoming action games and upcoming nintendo switch games.