This game was released on March 07, 2017 and is no longer available to pre-order. Any incentives that were offered are listed below.
The latest installment in the long-running Atelier series takes place shortly after the events in Atelier Sophie. The game follows a 15-year-old girl named Firis, who lives in an isolated mining town and yearns to venture to the outside world. When the protagonist of the previous game, Sophie, visits the town, Firis jumps at the chance to become her apprentice. However, Firis must become a certified alchemist in just one year if her parents are to allow her to continue her travels.
The Synthesis system in Atelier Firis features a number of exciting new additions to suit its nomadic nature, says publisher Koei Tecmo. A portable Atelier Tent allows Firis to synthesize wherever she wants, whereas Mass Synthesis is capable of creating huge items such as bridges and boats to help navigate the game's world. Effectiveness of items can be magnified through the use of special Catalysts.
Pre-order bonuses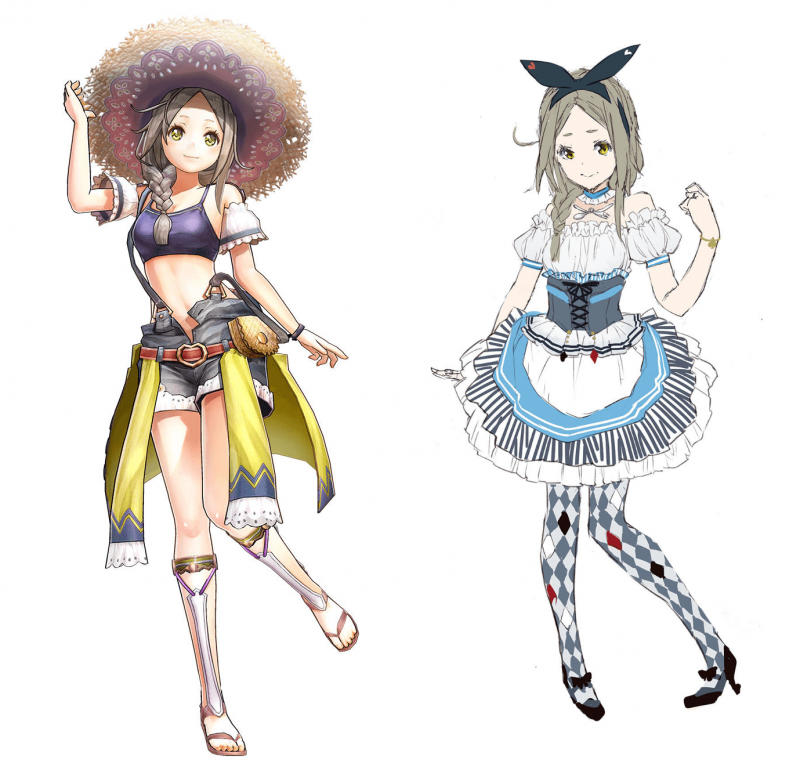 Pre-order Atelier Firis: The Alchemist and the Mysterious Journey to unlock two adorable costumes that grant Firis useful bonuses:
Resort Vacation costume: increases the chances of finding high quality materials for use in synthesis
Wonderland outfit: decreases the time it takes for synthesis and fast traveling between landmarks
In North America, this bonus is available via Amazon, Best Buy, GameStop, and EB Games.
Game trailer
Atelier Firis: The Alchemist and the Mysterious Journey is slated to release on March 7, 2017.
Check out our other upcoming rpg games and upcoming pc games.