This game was released on August 30, 2016 and is no longer available to pre-order. Any incentives that were offered are listed below.
Attack on Titan is an upcoming action game based on a popular Japanese manga and anime series of the same name. It is developed by Omega Force and published by Koei Tecmo. While the game originally only launched on PlayStation consoles in Japan, the Western release will also include Xbox One and Windows (Steam) versions.
Attack on Titan features the key moments and characters from the anime, and offers some additional content as well. Players battle Titans, accomplish missions, and earn resources used to upgrade their swords and 3D maneuver gear. There is a Survey Mode which allows the players to roam freely outside the city walls. The game also has a multiplayer co-op mode supporting up to four people.
Pre-order bonuses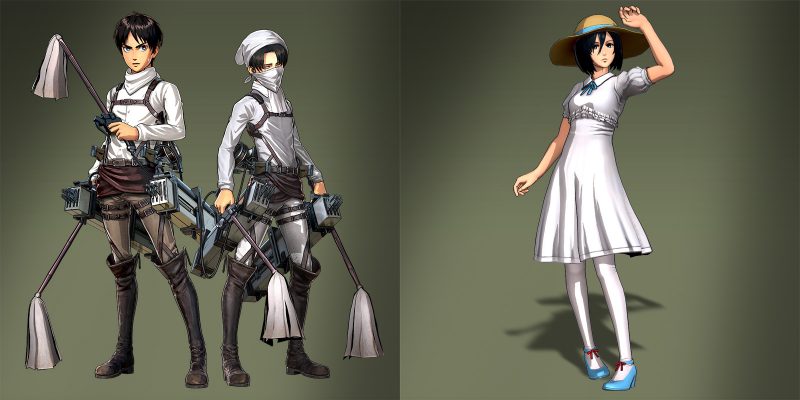 Those who pre-order Attack on Titan from participating retailers (Amazon, Best Buy, EB Canada, or GameStop) will gain two bonus costumes: Cleaner's Costume and Weapon for Eren and Levi, as well as Festival Costume for Mikasa. Meanwhile, PlayStation Store is offering a set of AoT-themed avatars.
E3 2016 trailer
Among other things, the trailer features Eren's Titan transformation which players will be able to use in the game.
Attack on Titan is scheduled to launch on August 30, 2016 in North America, with Xbox One and PS4 getting both physical and digital releases, and the other platforms only the latter. The game will be out on August 26 in Europe, where it is called A.O.T. Wings of Freedom instead.
Check out our other upcoming action games and upcoming pc games.