This game was released on July 26, 2011 and is no longer available to pre-order. Any incentives that were offered are listed below.
Catherine is an adult video game that combines puzzle platformer gameplay with a story full of erotic and horror elements. It is developed and published by a Japanese company Atlus, with cinematic scenes done by Studio 4°C.
The protagonist of the game is Vincent, a 32-year-old office worker who finds himself torn between two beautiful women. The first is his long-term girlfriend Katherine (shown on the Xbox 360 cover), and the other is a mysterious young Catherine (featured on the PS3 cover) who seduced Vincent after meeting him in a bar. After spending a night with the latter, the main character starts having nightmares in which he has to fight for his life.
Catherine pre-order bonuses
The following bonuses are offered to those who preorder any edition of the game (only available while supplies last):
Catherine Sound Disk: a music CD that contains 11 tracks from the game, remixed by composer Shoji Meguro.
Catherine Art Book: a 36-page fully colored art book that contains character designs by artist Shigenori Soejima.
Gamers looking forward to Catherine will be happy to learn that all retailers are offering the same incentives, so you won't miss out no matter where you reserve the game. Participating US stores include GameStop, Amazon, and Walmart.
"Love Is Over" Deluxe Edition
Those prepared to lay down $79.99 for the Deluxe Edition of the game will receive the following collectible goodies (this is in addition to the preorder bonuses listed above):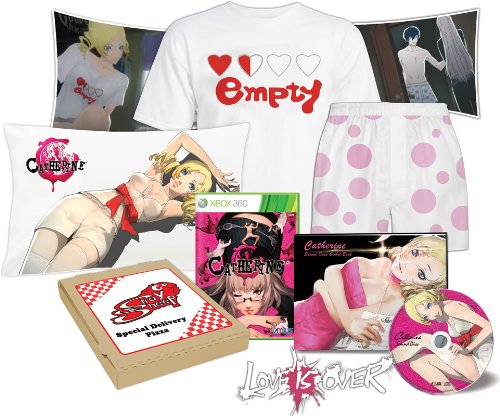 Catherine's "Empty" t-shirt
Vincent's iconic polka-dot boxers (Both items Men's Large size)
Sexy Catherine pillowcase
Stray Sheep pizza box – inspired by the bar the game characters hang out at
Catherine box art alternatives
Is the default box art of the game a bit too hot and steamy for you? Not to worry, there is a less risque version of the cover, featuring a close-up of the ladies' faces. You will find this toned down game box at Walmart and other family-friendly stores. You can also get it on Amazon.
Playstation 3 regular DVD cover: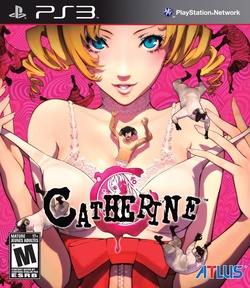 Playstation 3 alternate DVD cover: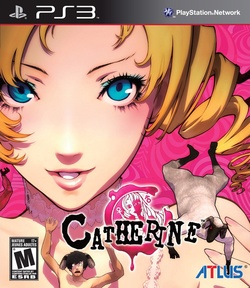 Xbox 360 regular DVD cover: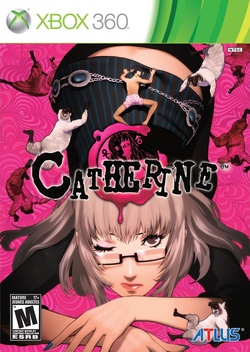 Xbox 360 alternate DVD cover: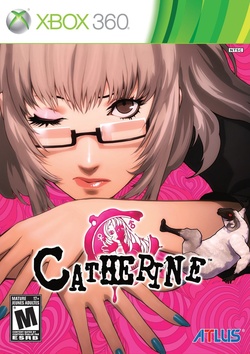 Drop by Gamestop or order on Amazon for the sexy "uncensored" version shown on the left – the same box art as in the Japanese release.
Official announcement trailer
Take a sneek peek at this bizarre and intriguing game, including the sexual themes and the puzzle-platformer gameplay in the world of Vincent's nightmares.
The release date of Catherine is set for July 26, 2011. In the meantime, you can visit CatherineTheGame.com for official news, screenshots, and other information.
Check out our other upcoming horror games and upcoming playstation 3 games.