This game was released on September 25, 2018 and is no longer available to pre-order. Any incentives that were offered are listed below.
Dakar 18 is an officially-licensed racing game based on the annual cross-country rally of the same name. It is developed by Bigmoon Entertainment and published by Deep Silver. Like its real-world counterpart, Dakar 18 is set in South America and boasts a fully-explorable open world measuring over 5,000 square miles in size.
Players may pick from five vehicle categories, namely car, motorcycle, quad, truck, and SxS, and play alone offline or race with up to 7 others in fierce multiplayer competitions. A full roster of authentic teams, vehicles, and pilots is included, with one rally legend available as a pre-order bonus.
Pre-order Bonuses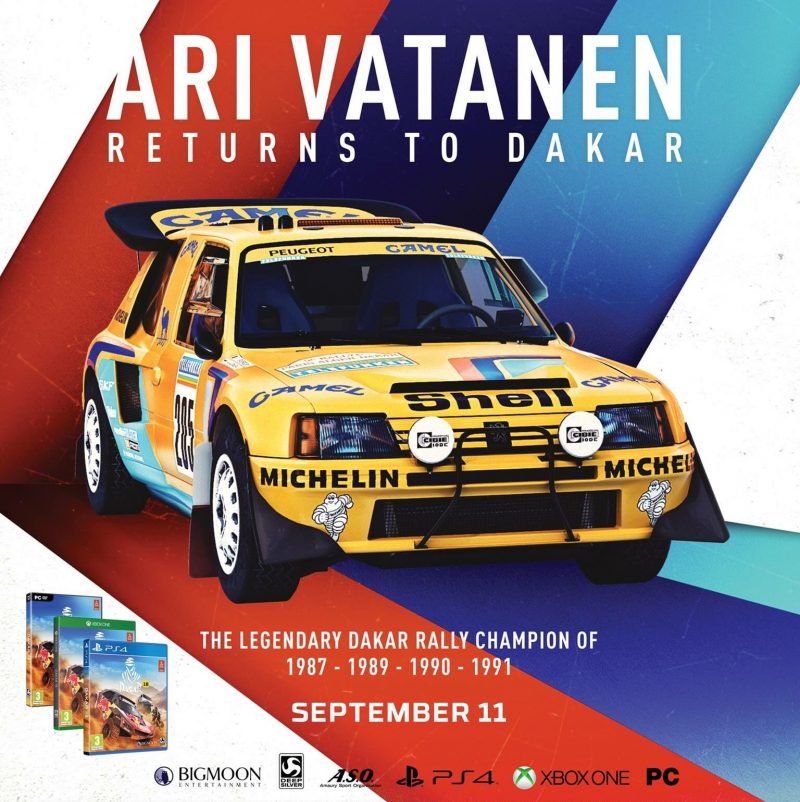 Pre-order Dakar 18 to unlock the legendary Finnish pilot Ari Vatanen in-game. This exclusive bonus also includes the Peugeot 205 Turbo 16 which he first drove to victory all those years ago.
According to the publisher, the bonus is available both digitally and with pre-orders of the physical Day-One Edition for all three platforms.
Dakar 18 is scheduled to launch September 25, 2018 on Xbox One, PlayStation 4, and PC.
Check out our other upcoming racing games and upcoming pc games.