This game was released on February 14, 2020 and is no longer available to pre-order. Any incentives that were offered are listed below.
Darksiders Genesis is an isometric hack-n-slash RPG developed by Airship Syndicate and published by THQ Nordic. It is a spin-off from the main Darksiders series, and stars Strife, the fourth Horseman of the Apocalypse, as well as his brother War. The player can switch between gunslinger Strife and swordsman War during gameplay, or tackle the game in a local or online co-op with a friend.
The game is already out on PC and Google Stadia, and has garnered generally favorable reviews. The console release is coming in February 2020, and as usual, there are some pre-order bonuses to take a look at.
Pre-order Bonuses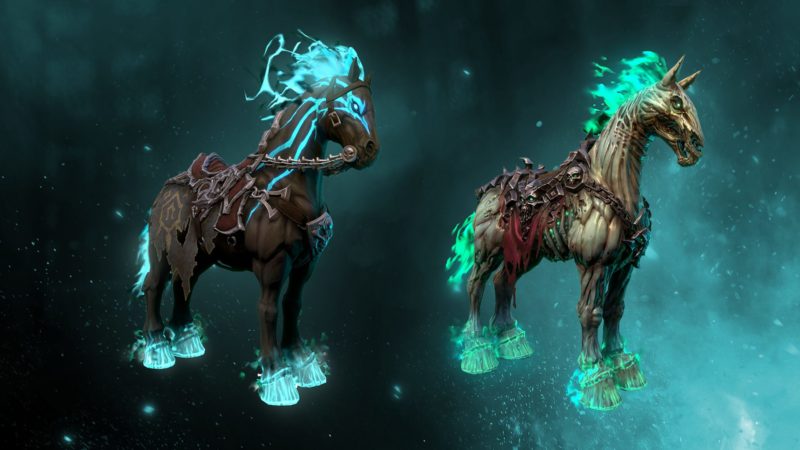 At the time of writing, THQ has only announced digital pre-order bonuses for Xbox One and PS4. Pre-purchasing Darksiders Genesis for either of those platforms grants the following:
24-Hour Early Access,
10% Discount ($39.99 $35.99)
Two Phantom Horse Skins (pictured above):

Despair for Strife
Rampage for War
Collector's Edition ($119.99)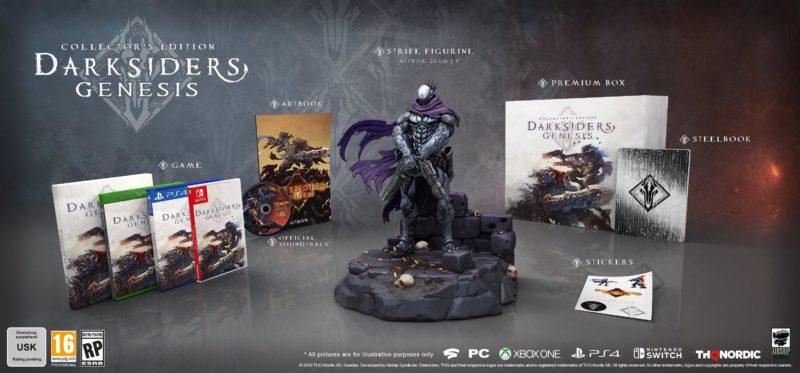 The Collector's Edition of Darksiders Genesis is available for all three consoles, and includes the following extras:
9″ Strife Figurine
Steelbook
Artbook
Soundtrack
Sticker Sheet
Premium Box
Nephilim Edition ($379.99)
The massive Nephilim Edition includes everything listed under the Collector's Edition, plus the Darksiders: The Forbidden Land board game for 1–5 players.
Darksiders Genesis is scheduled to launch on Xbox One, PlayStation 4, and Nintendo Switch consoles on February 14, 2020.
Check out our other upcoming action games and upcoming nintendo switch games.