This game was released on November 27, 2018 and is no longer available to pre-order. Any incentives that were offered are listed below.
Darksiders III is a hack-and-slash action-adventure game developed by Gunfire Games and published by THQ Nordic. The upcoming title's protagonist is Fury, the most unpredictable and enigmatic of the Four Horsemen. Tasked by the Charred Council to restore balance to the world, this whip-wielding mage sets out on a quest to destroy the Seven Deadly Sins and their degenerated servants that have overrun the Earth.
Fury possesses magic that allows her to assume different forms, each granting access to new weapons, moves, and traversal abilities which come in handy when navigating the game's expansive world.
Pre-order Bonuses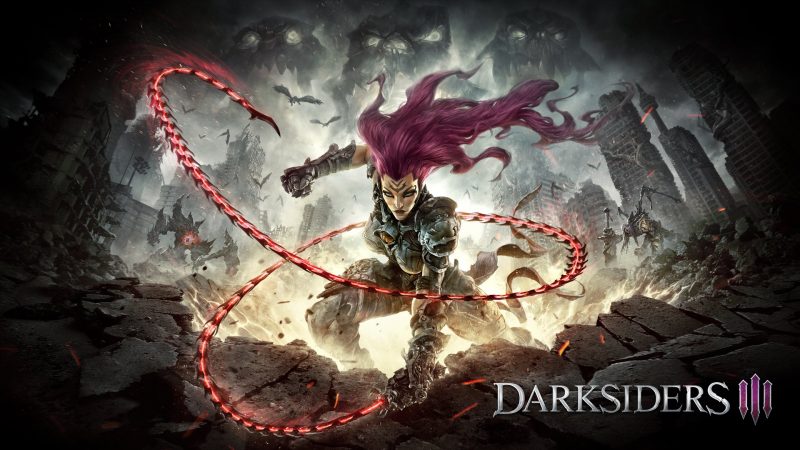 Pre-order Darksiders III to receive a special Fury Exclusive Armor DLC as a bonus. According to the publisher, this is a complete reskin of Fury's base armor that will set her apart and always be visible. It is purely cosmetic, however, and does not affect gameplay.
As usual, you'll also receive a Darksiders III Theme by reserving your copy via PSN. We'll keep an eye out for more incentives from the retailers.
Deluxe Edition ($79.99 $71.99)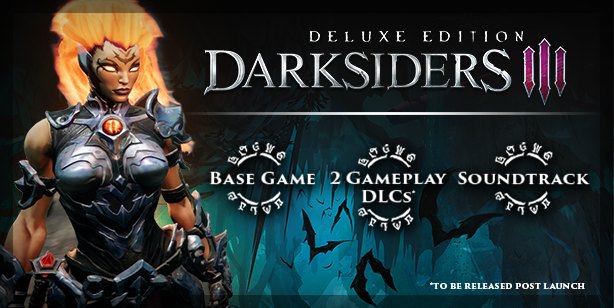 Pre-ordering the digital Deluxe Edition of Darksiders III grants 24-hour early access, a 10% discount, and the aforementioned Fury Exclusive Armor DLC.
Besides the base game, this edition comes with two paid DLCs that will be released post-launch.
Blades & Whip Edition ($99.99 $89.99)
Pre-ordering the digital Blades & Whip Edition also grants 24-hour early access, a 10% discount, and the Fury Exclusive Armor DLC.
It includes the aforementioned two paid DLCs, plus the Darksiders Warmastered Edition and Darksiders II Deathinitive Edition – the previous installments of the Darksider series remastered for full 1080p resolution at 60 FPS. While the remasters have been out since 2017, for pre-order customers they will only become playable on the release date of Darksiders 3.
Collector's Edition ($149.99)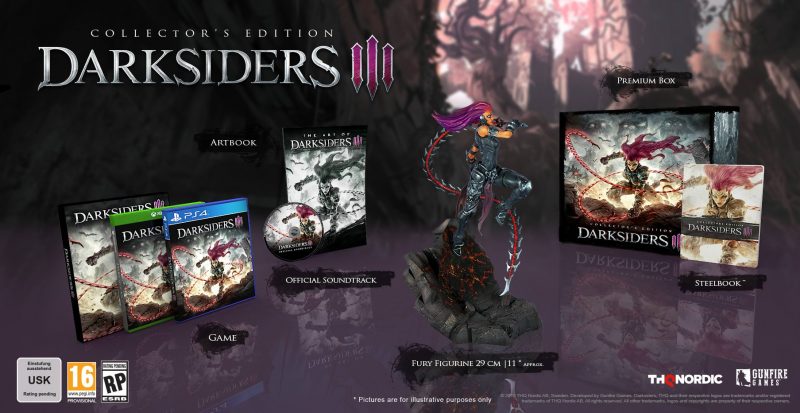 The physical Collector's Edition comes with the following extras on top of the base game:
Premium Box
Fury Figurine (about 11″ high)
Original Steelbook
Artbook
Soundtrack
Exclusive Armor DLC
Apocalypse Edition ($399.99)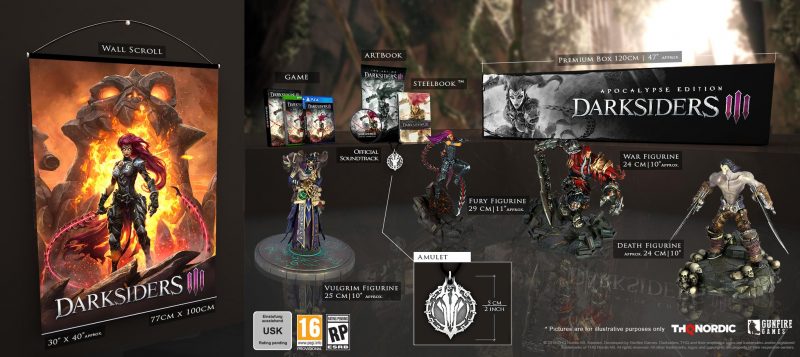 The Apocalypse Edition of Darksiders III comes with four figurines and other collectibles to justify its massive price tag:
Premium Box (approx. 47″)
Wall Scroll (30″ x 40″ fabric print with hanger)
4 Figurines:

Fury (11" high)
Vulgrim, War, Death (each about 10″ high)

Amulet with necklace (2″ tall)
Original Steelbook
Artbook
Soundtrack
Exclusive Armor DLC
Darksiders III launches November 27, 2018 for Xbox One, PlayStation 4, and PC via Steam.
Check out our other upcoming action games and upcoming pc games.