This game was released on July 31, 2019 and is no longer available to pre-order. Any incentives that were offered are listed below.
Death Road to Canada is an indie action-adventure roguelike developed by Rocketcat Games and Madgarden. The game is described as a "randomly-generated road trip" inspired by Oregon Trail, and has one to four players travel across a zombie-infested East Coast exploring cities, recruiting survivors, and making tough choices.
As the game is already published on all major platforms, this article is concerned specifically with the upcoming physical release for Nintendo Switch and PlayStation 4 handled by eastasiasoft. Switch is getting Standard and Limited editions, while PS4 is only getting the Limited one. These are available for pre-order exclusively from Play-Asia with free worldwide shipping.
Pre-order Bonuses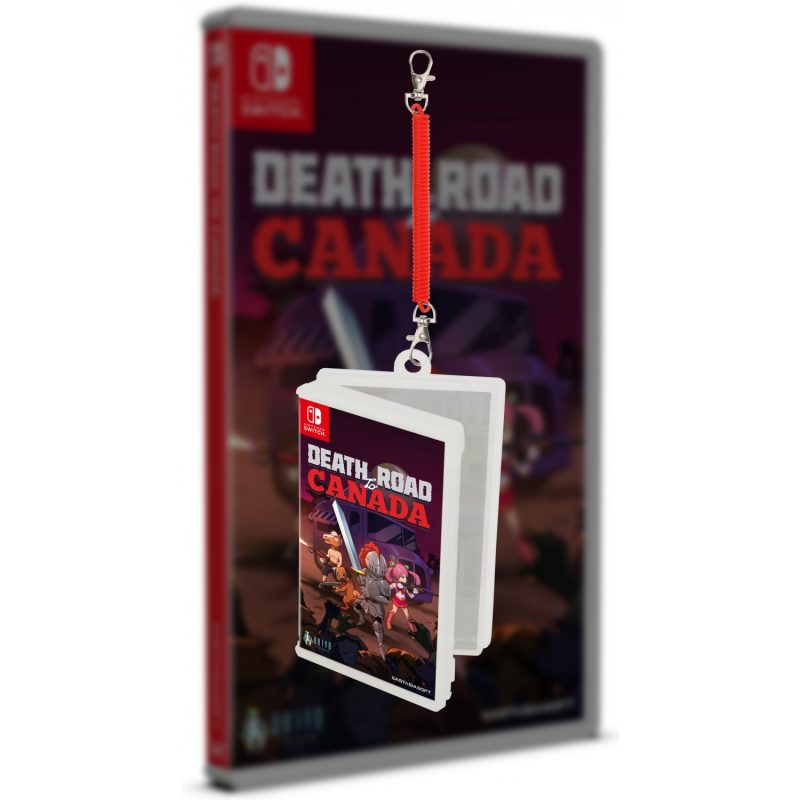 Pre-order either the Standard or Limited Edition of Death Road to Canada for Nintendo Switch from Play-Asia to receive a bonus minicase keychain that can hold the game card.
Standard Edition ($29.99)
As mentioned, the Standard Edition is only available for Nintendo Switch. You get the game itself in a case with a reversible cover, and if you pre-order, the bonus keychain. A total 2,500 copies of this edition will be produced by the publisher.
Limited Edition ($39.99)
On the other hand, both consoles get the Limited Edition depicted above. In addition to a region-free copy of the game, the Limited Edition comes with the following:
Collector's Box
Full-Color Manual
2 CD Original Soundtrack
Numbered Certificate
A total of 2,500 copies of this edition will be produced for the Switch, and 1,500 copies for the PS4.
The physical copies of Death Road to Canada are expected to ship on July 31, 2019.
Check out our other upcoming action games and upcoming nintendo switch games.