This game was released on April 21, 2017 and is no longer available to pre-order. Any incentives that were offered are listed below.
The latest release from Ready At Dawn Studios is Deformers, a physics-based multiplayer arena brawler with a colorful, cartoonish art style. Up to eight players will shoot, ram, and throw each other off the arena, powering up and increasing the size of their squishy Form as they go on.
The game features several modes such as free-for-all, Form Ball, and team deathmatch. There also is a variety of maps including symmetrical, multi-tiered, and asymmetrical ones.
Pre-order bonuses
Pre-order Deformers to receive the "Founders Character Pack" with exclusive characters (Armando, Finius, Stax, and Hampton) for use in-game. Furthermore, GameStop's Power-Up Reward Pro members earn an extra 1,000 bonus points on their membership card.
Boxed versions of Deformers are only available at GameStop, whereas digital copies can be acquired through Steam, PlayStation Store, Xbox Marketplace, as well as GameStop.com online store.
Collector's Edition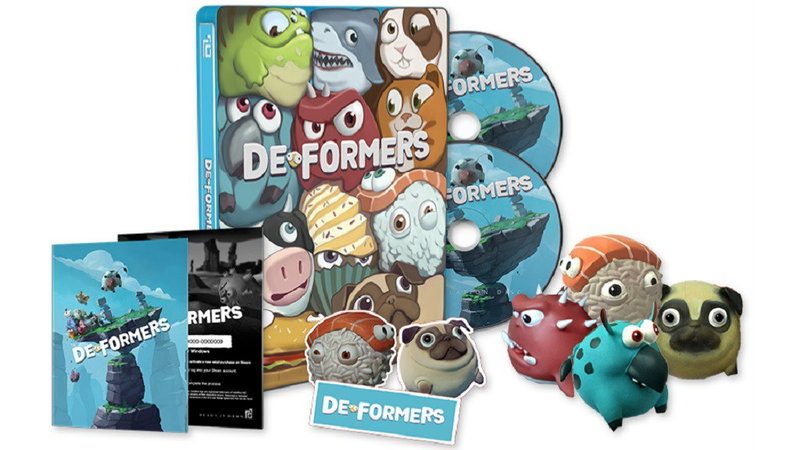 The $39.99 Collector's Edition of the game is available on all platforms, and includes the following extras:
Steelbook Case
4 Vinyl Figures
3 Stickers
The Soundtrack
Steam Card
After being delayed for additional development time following the testers' feedback, Deformers will now be released on April 21, 2017.
Check out our other upcoming fighting games and upcoming pc games.