This game was released on January 21, 2022 and is no longer available to pre-order. Any incentives that were offered are listed below.
Elden Ring is an upcoming RPG game coming out in early 2022. The video game is developed by FromSoftware and published by Bandai Namco. The game will be available to PC, PS4, PS5, Xbox One, and Xbox Series X/S.
You are the tarnished one! You've been exiled from the Lands Between and your mission is to follow the guidance of an Elden Ring. Only this way, will you be able to become an Elden Lord. However, your quest won't be easy as the source of the Erdtree has been shattered. This has triggered a war, so be ready to slice your enemies with a sword.
As you progress through the story, you'll journey through the above-mentioned Lands Between. The world is dark and rocky with vibrantly colored skies with complex dungeons inside it. So take in the beauty of this world on foot, on horseback, or with your friends.
Elden ring also lets you play as you wish. With more weapons and magical abilities than ever, you can create a variety of combinations that suit your playstyle. No matter if you like to stay in the shadows or charge the enemy with brute force.
Pre-order Bonuses
If you make a purchase through these links, we may get a share of the sale.
STANDARD EDITION ($59.99)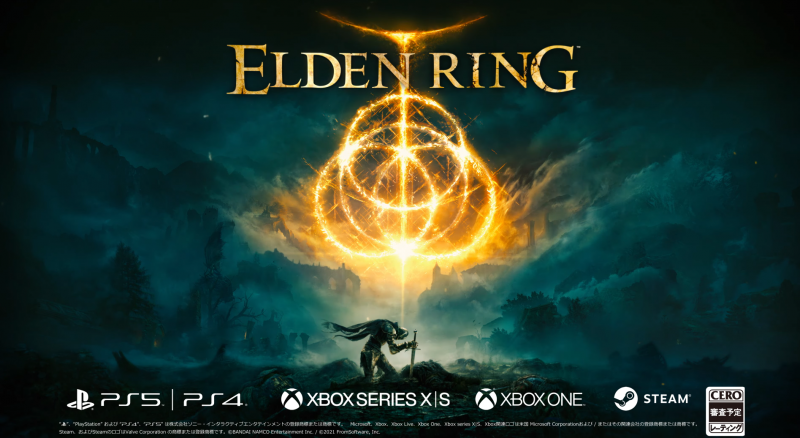 At the time of writing, no pre-order bonuses have been revealed yet. However, this could change in the near future, so we'll keep you updated.
PC:
Currently, no PC pre-orders have gone live!
PlayStation:
Xbox:
The Elden Ring will be released on January 21st, 2022 and will be available on PC, PS4, PS5, Xbox One, and Xbox Series X/S.
Check out our other upcoming action games and upcoming pc games.