This game was released on October 17, 2017 and is no longer available to pre-order. Any incentives that were offered are listed below.
Etrian Odyssey V: Beyond the Myth is the latest installment in the Etrian Odyssey series of grid-based dungeon crawler RPGs for Nintendo handhelds. Players will build their character, create a party of up to five adventurers, and delve into the dungeons under the Yggdrasil Tree to face the fearsome enemies which dwell therein. There is a number of races and classes to choose from, each with their own set of unique skills, and like in the previous installments, multiclassing is available too.
Pre-order Bonuses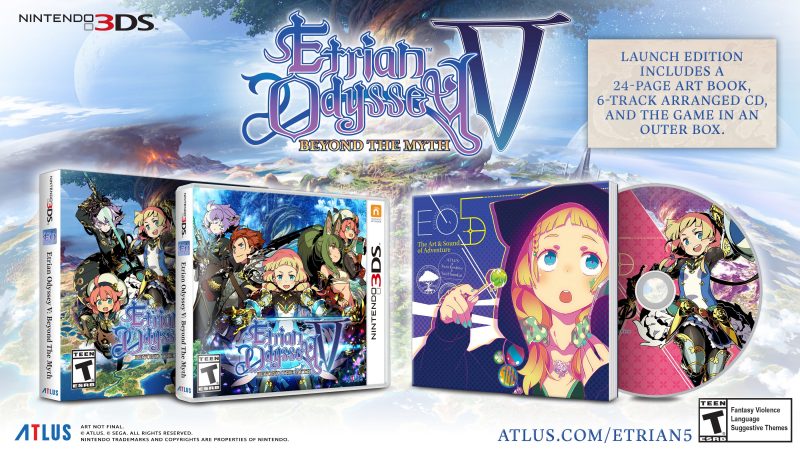 Pre-order Etrian Odyssey V to secure the Launch Edition, which includes a 24-page art book with character art and concept sketches by Yuji Himukai, as well as a 6-track music CD with soundtrack by long-time series composer Yuzo Koshiro, all packed in a colorful outer box.
Etrian Odyssey V: Beyond the Myth launches for Nintendo 3DS on October 17, 2017 in the West.
Check out our other upcoming rpg games and upcoming nintendo 3ds games.