This game was released on November 06, 2018 and is no longer available to pre-order. Any incentives that were offered are listed below.
GRIP: Combat Racing is an arcade combat racer developed by an indie studio Caged Element. The gameplay is inspired by the 90s title Rollcage, and it is worked on by one of its original programmers. Of course, technology has come a long way since then, and so GRIP runs on the latest-and-baddest Unreal Engine 4.
The game's tracks are set on a variety of exotic planets, and feature destructible structures that can be used against one's opponents. The pickups include not only power-ups, but all sorts of heavy weaponry as well. GRIP: Combat Racing offers both split-screen and online multiplayer.
Pre-order Bonuses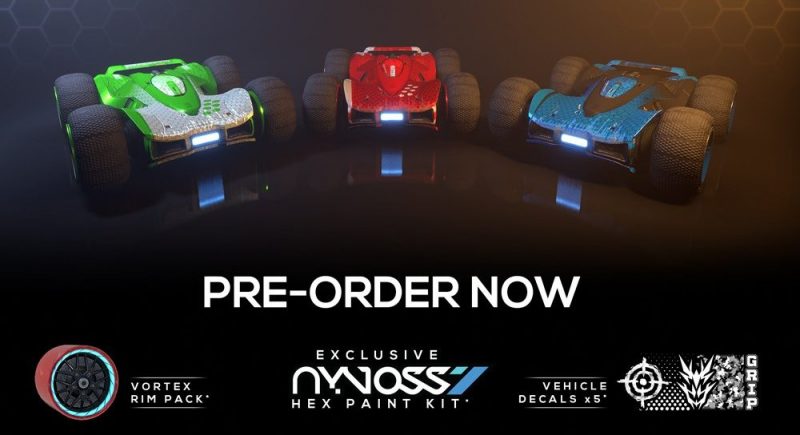 Pre-order GRIP: Combat Racing ($39.99) through GameStop in the US to receive the retailer's exclusive bonuses:
Nyvoss Hex Paint Kit
Vortex Rim Pack
5 pre-order exclusive vehicle decals
GRIP: Combat Racing hits the track on November 6th, 2018. The game can already be played through Steam as an Early Access title.
Check out our other upcoming racing games and upcoming nintendo switch games.