This game was released on November 06, 2012 and is no longer available to pre-order. Any incentives that were offered are listed below.
Halo 4 is the next installment in the massively popular Halo franchise, and the first game in the series to be developed by Microsoft's 343 Industries. It is a direct sequel to Halo 3, and the beginning of the new Reclaimer Trilogy with Master Chief as the protagonist. The game features an engaging story which explores the legacy of the Forerunners, and improved visuals and sound for better immersion. Xbox Live Gold subscribers can also enjoy episodic Spartan Ops missions, playing cooperatively and competing for the highest score.
Besides the aforementioned Spartan Ops, Halo 4 adds lots of fresh multiplayer features, including new modes, weapons, vehicles, and a perk system. The levels are said to be larger than before, and designed from ground up with competitive gameplay in mind. It's also possible to customize the armor of the new SPARTAN-IVs to a greater degree.
Pre-order bonuses
Halo is the flagship franchise of Xbox, and Microsoft wants to keep it that way. It's no surprise that they are offering exclusive Halo 4 pre-order bonuses in an attempt to boost the sales. Reserve your copy at one of the following retailers and you'll get an exclusive armor skin for the Halo 4 Infinity Multiplayer:
Do note that these are purely cosmetic, and won't give players who pre-order any special advantages in the multiplayer. "Customizable" means you can change the colors of the patterns, although this option will be unavailable in certain competitive multiplayer modes.
Limited edition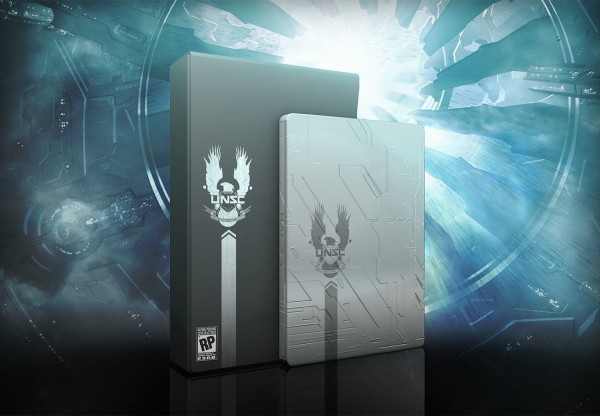 Halo 4 Limited Edition comes in a fancy package which contains the following extras:
Three multiplayer map packs (nine maps total) available after launch.
Extended version of the Halo 4: Forward Unto Dawn live-action webseries, including a making-of video.
Early access to six multiplayer Specializations, available at launch.
Bonus in-game content: a unique Spartan IV armor skin, exclusive Assault Rifle skin, exclusive emblem, and an Xbox Live Avatar Spartan IV armor set.
UNSC Infinity Briefing Packet which includes a Spartan armor customization schematic, an introduction to UNSC Infinity, and information about UNSC weapons.
You can pre-order this edition at most major retailers for $100.
Halo 4 console bundle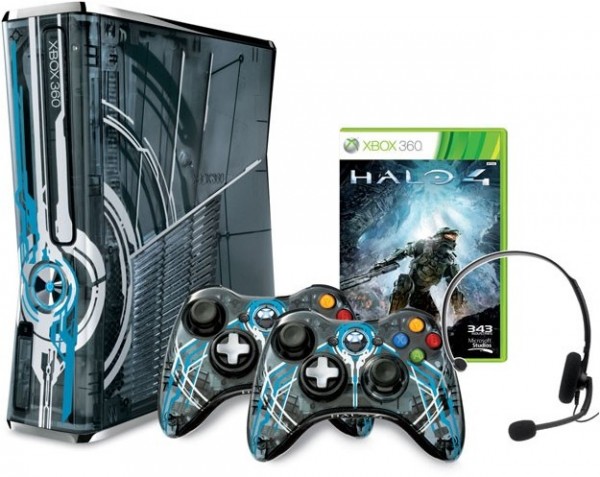 It is also possible to pre-order the game bundled with a Halo 4 branded console and accessories. This Limited Edition package includes a 320GB Xbox 360, two wireless controllers, wired headset, the standard edition of Halo 4, and bonus downloadable content.
E3 trailer
This epic 7-minute video mixes CG with gameplay footage and live-action sequences, unveiling the events that set the stage for Halo 4:
The highly anticipated shooter is coming out on November 6, 2012.
Check out our other upcoming shooter games and upcoming xbox 360 games.