The UK-based online retailer GAME is having a holiday sale with nice discounts for many video games and several hardware accessories as well. This is your chance to save some money and get that game you always wanted for a lower price. They are offering discounted titles for PC, PS3, Xbox 360, Wii and DS platforms. Here are some of the top picks: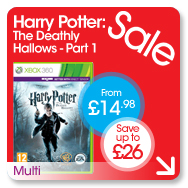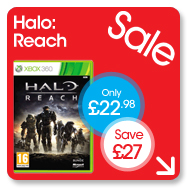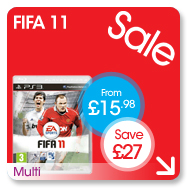 Other titles you might find of interest are:
Fallout: New Vegas (£12.98)
The Sims 3 for DSi and DS Lite (£14.98)
FIFA Manager 2011 (£14.98)
Call of Duty: Modern Warfare 2 (£17.98)
Of course, you can get even cheaper (under £5) deals if you're not against buying pre-owned (e.g. second-hand) games. Click here to see a full list of discounted holiday sale games.
GAME offers free shipping in the UK and £2.95 per order in Europe. The delivery costs for the rest of the world are £4.95 per order. You can find out more about their shipping options, countries they deliver to and order tracking on this help page.