So you want to make money playing video games? Great, Players' Lounge offers just that. But how do you make money from it? And is it legal? Stay tuned to find out.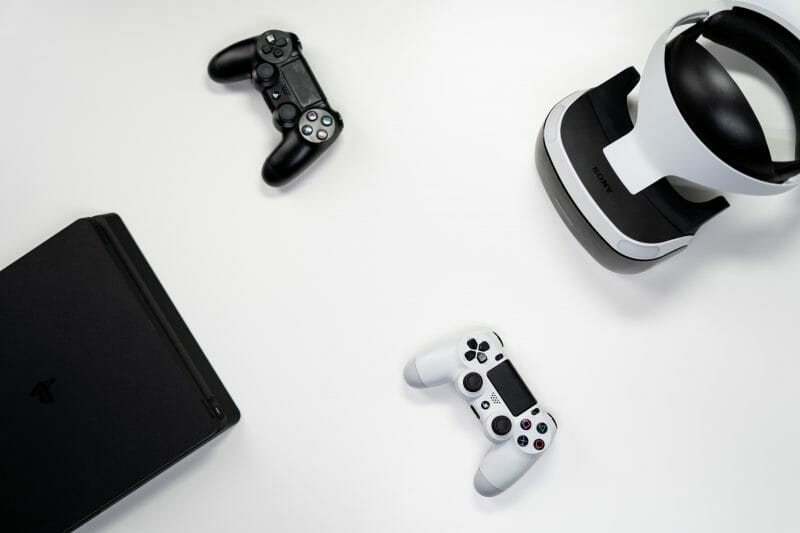 What is Players' Lounge, and How do you make money from it?
Players' Lounge is one of the biggest online tournament platforms. It's a place where people worldwide come to compete for money.
You make money in Players' Lounge by winning tournaments. Here's how the process goes:
Create/Join a match. Players' Lounge has made it simple for anybody to find an opponent. You just click one button, and soon you'll be playing for money. Once both parties agree to terms, the match begins.
Play the match. Now all you have to do is play the game. Invite your opponent to the match, set the agreed match settings, and play until you get a winner.
Report back and claim your prize! After that, all you need to do is report back who won the match. So send all your screen recordings and screenshots within 10 minutes. Then a Players' Lounge admin will review them and choose a winner based on evidence.
There are three different types of matches in Players' Lounge:
1v1 matches
2v2 matches
Tournaments
1v1 and 2v2 matches are self-explanatory, but tournaments work a bit differently. In tournaments, you have multiple rounds. After every game, the winners get to play against each other until one player is standing.
Players' Lounge will do everything else! They'll match players with an opponent after every round. All you have to do is find players to compete with.
Do you need to be a pro player to make money playing games?
No! Players' Lounge is a platform for all players, no matter their skill level. 
For casual players, there are rookie tournaments. Plus, the Players' Lounge matchmaking system always tries to match gamers with similar skill levels. 
Is Players' Lounge legal?
Yes, it's 100% legal, and here's why! In Players' Lounge, you need skills to win, which is why it can't be labelled as gambling. Here are the three characteristics of gambling:
There's a prize
You'll have to pay an entry fee
Winners win by chance
While it meets with the first two requirements, it doesn't meet with the third one.
However, this type of gaming isn't legal everywhere. For example, in Iowa, Arizona, and Louisiana, you can't play games for money.
So check your local gambling laws before entering any paid matches.
What Games Are Available on Players' Lounge?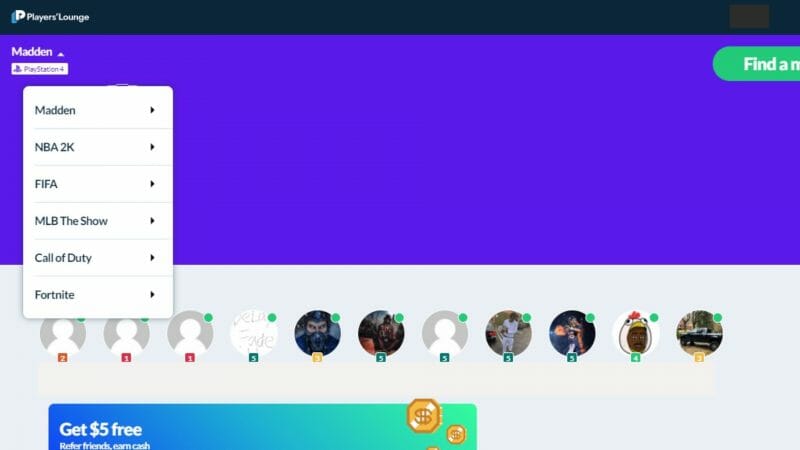 You can play games from the five leading platforms: PC, Xbox One, Xbox Series X & S, PS4, and PS5. But there aren't a lot of games to play. They currently offer:
Madden 20
NBA 20K
Call Of Duty: Modern Warfare
Call Of Duty: Warzone
Fortnite 
This is for two reasons. The first reason is that they have been busy building apps for both iOS and Android. Also, they have had problems with building big enough communities for games like Apex Legends. But they have promised that in the future, they will add more games.
Important! Unfortunately, the Call Of Duty games are only available on consoles.
How do I contact Players' Lounge?
You can contact them on their website! 
Once you're on their website, scroll down until you see the footer menu. Then just click the support button. Once on the contact page, you can contact them in multiple ways: by live chat or email.
You can email them here: help@playerslounge.co
How Much Does Players' Lounge Make?
According to Owler's estimates, Players' Lounge makes about 3.5 million annually. They make their profits from one source, and that is from their 10% service fee. While the fee is less than its competitors, it should still be realistic as over 350 million players are registered.
How Do I Withdraw My Money?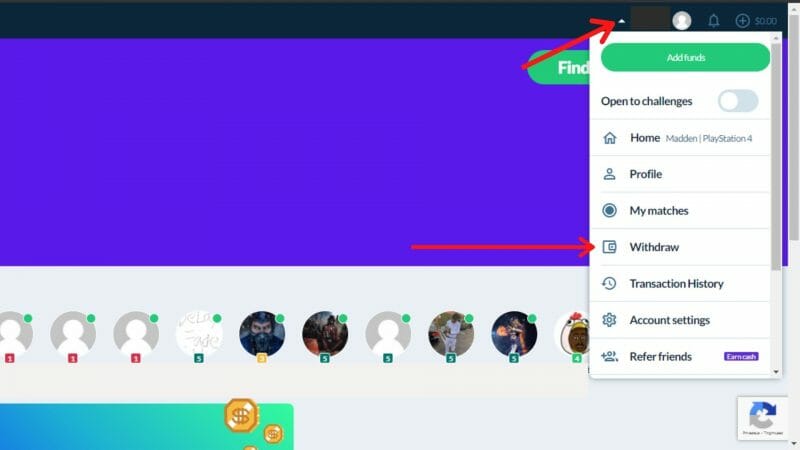 Withdrawing your money is easy in Players' Lounge. Here's how you do it:
On Their Website. To withdraw your money from the website, you'll have to navigate to the "withdraw" page. You can find it in the drop-down menu near your profile picture. Then just enter your withdrawal info and the amount you want to see in your bank account. Then just press the "Request Withdrawal" button, and your money should be with you shortly!
In Their Mobile App. Withdrawing your money on mobile is about the same! All that is different is the place where you find the withdrawal page. There's a drop-down menu on the right corner of the app. There pick the "Withdraw" button, and then continue like mentioned above!
Your money should arrive in 5 business days. If, for whatever reason, you need to cancel the withdrawal, go to your transaction history, and hit cancel on your pending withdrawal.
How to join Players' Lounge?
To start playing games for money, you have to meet some requirements. This is an easy process that takes a few minutes to complete!
Verify your email. Once you've registered your account, you'll have to verify your email. Just find an email from Players' Lounge in your mailbox, and then hit the "Verify Email Address" button.
Verify your identity. To start playing games for money, you're going to need to verify your identity. That's because it's against their Terms of Service and the law to play games for money if you're under 18! So have your drivers license or passport with you.
Add your credit card information. To deposit and withdraw your money, you'll also need to add your credit card or PayPal information. Players Lounge will take some money from your account to make sure there is no fraud and then returns it.
Add your tax information. Only players from the United States need to do this. That's because it's required by the law to report income over $600 to the IRS.
Once you have completed all these requirements, you can now play games for money!
As you can see, Players' Lounge is a legit website where you can make money from gaming. So if you're interested, then click here to learn more about Players' Lounge.