This game was released on September 21, 2021 and is no longer available to pre-order. Any incentives that were offered are listed below.
Kena: Bridge of Spirits is a third-person action-adventure game coming out for the PS5, PS4 and PC. It is being developed and published by the indie studio Ember Lab.
The game follows the story of Kena, who is a spirit guide on a trip to find a sacred shrine. Along the way she helps spirits move on from the physical world using her magical abilities while fighting enemies on her journey.
Kena: Bridge of Spirits is being released as digital only on PSN for PlayStation and the Epic Games Store for PC. It will come out on Aug 21st, 2021. Kena: Bridge of Spirits has 2 different editions, Standard Edition and Digital Deluxe Edition. The Pre-Order bonuses for all platforms are the same.
Current PS4 owners who buy Kena: Bridge of Spirits will also get a free upgrade to the PS5 version of it which will include updated graphics and other PS5 exclusive features such as adaptive triggers etc.
Pre-Order Bonuses
(If you make a purchase through these links, we may get a share of the sale.)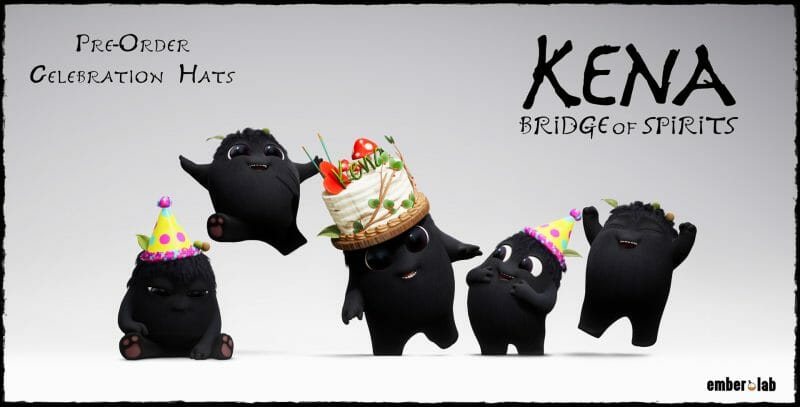 Kena: Bridge of Spirits includes "Rots" which are your companions and there will be some exclusive hats if you pre-order.
Check out the different editions available for pre-order-
Standard Edition: $39.99 on PSN, Epic Games Store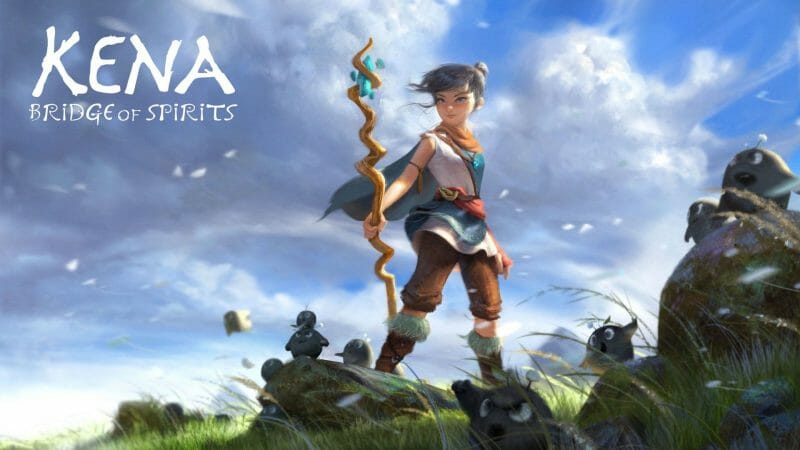 Includes:
Base Game
Extra Rot Hats (Pre-Order Bonus)
Digital Deluxe Edition: $49.99 on PSN, Epic Games Store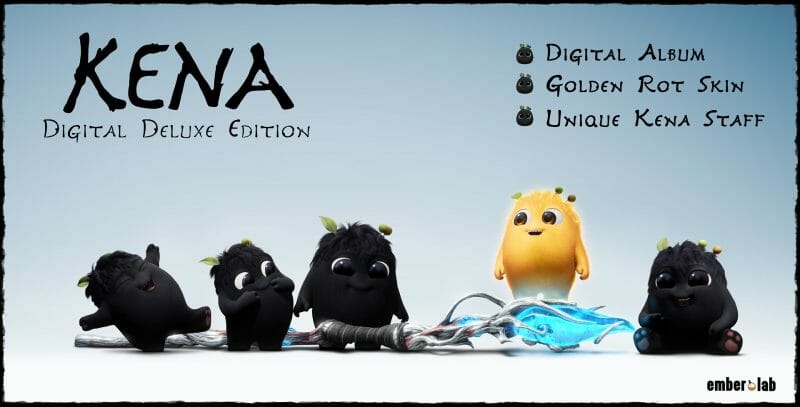 Includes:
Base Game
Digital Soundtrack
Golden Rot Skin
Silver Staff for Kena
Extra Rot Hats (Pre-Order Bonus)
In my opinion, the standard edition of this game is a much better deal compared to the digital deluxe edition of this game. All the bonuses offered are cosmetic and I don't think they're worth the extra $10 since they don't provide any gameplay advantage throughout the game.
Check out our other upcoming action games and upcoming playstation 4 games.