This game was released on February 24, 2023 and is no longer available to pre-order. Any incentives that were offered are listed below.
Everyone's favorite pink puffball is back for another romp in Kirby's Return to Dream Land Deluxe, a 2D action-platformer developed by HAL Laboratory and published by Nintendo. The game initially debuted on the Wii U in 2011 and is now getting a rerelease due to popular demand. A strange dimensional rift appears in the sky on the planet Popstar, Kirby's home. Out emerges a damaged alien ship which immediately begins to descend crashing into the ground.
Kirby and friends rush to the scene to find an almost fully wrecked ship and an alien named Magalor caught in the wreckage, this event stirs an adventure of epic proportions. Kirby's Return to Dreamland will be available on Nintendo Switch in February 2023.
Set out on a journey to help Magalor reassemble his ship by collecting the parts that scattered across the map during his crash landing. The parts include 120 energy spheres that powered the ship as well as wings, oars, a mast, and its emblem.
Kirby's iconic copy abilities are back and they're ramped up to 11. With the introduction of 5 powered-up Super Abilities, gain incredibly destructive power over the environment and enemies for a limited time.
The game supports up to 4 players, so you can get 3 of your friends to help you out in finding the pieces of the wreck as well as take part in wacky mini-games.
Pre-order Bonuses
If you make a purchase through these links, we may get a share of the sale.
Kirby's Return to Dream Land Deluxe ($59.99)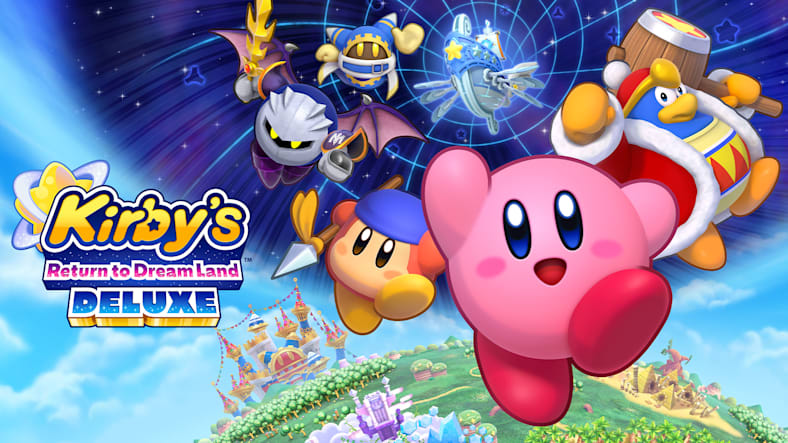 There is no preorder bonus for Kirby's Return to Dream Land Deluxe as of now, with the deluxe only featuring an upgrade on the art style and the aesthetics of the game.
Nintendo Switch
Kirby's Return to Dream Land Deluxe will be released on February 24th, 2023, and will be playable on Nintendo Switch.
Check out our other upcoming platformer games and upcoming nintendo switch games.