This game was released on August 25, 2015 and is no longer available to pre-order. Any incentives that were offered are listed below.
Madden NFL 16 is an upcoming football game developed and published by EA. It runs on both current-gen and last-gen consoles using tried-and-true Ignite and Impact graphics engines, respectively. The title introduces reworked receiver and defender controls, as well as new quarterback mechanics like body-relative throws.
Other features include a streamlined Connected Franchise Mode, an overhauled scouting and drafting system, and improved camera to give the game a more realistic feel. EA Trax program is also making a return in Madden NFL 16, and is said to bring back fan-favorite songs from the past installments.
Pre-order bonuses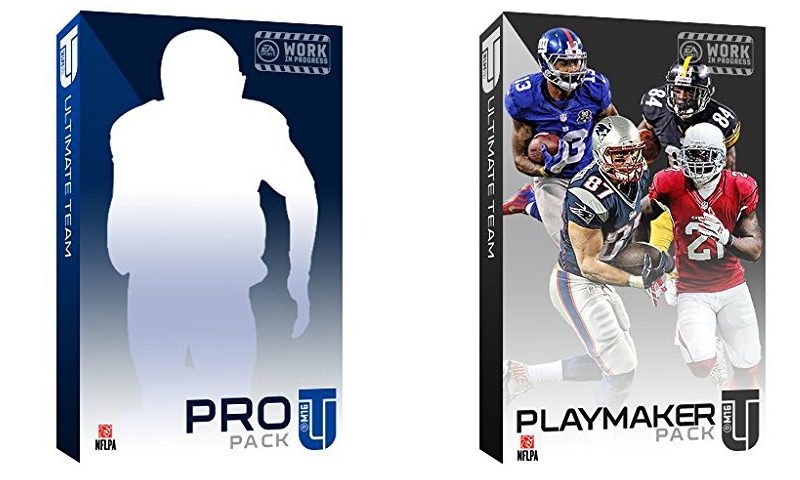 Reserve a copy of Madden NFL 16 to get 10 Ultimate Team Pro Packs and 1 Playmaker Pack, proclaimed to be worth $15 in value. This is a rather typical bonus when it comes to EA's Madden franchise, and is available to everyone who pre-orders the game.
In addition to that, GameStop has an exclusive offer of $15 Live Nation Concert Cash, which can be used toward a venue of your choice. Best Buy, meanwhile, is giving the usual 20% discount and $10 in reward certificates for their Gamers Club Unlocked members.
Deluxe Edition
The $69.99 Deluxe Edition of Madden NFL 16 bumps the number of included MUT Pro Packs to 36 (3 Packs weekly for 12 weeks) and also comes with the pre-order exclusive Playmaker Pack.
First Look trailer
Madden NFL 16 is scheduled to launch on August 25, 2015 in North America.
Check out our other upcoming sports games and upcoming playstation 3 games.