This game was released on August 25, 2017 and is no longer available to pre-order. Any incentives that were offered are listed below.
Madden NFL 18, the latest installment in EA's long-running American football franchise, is the first one to be powered by the company's proprietary Frostbite engine. In addition to the graphical improvements, this also means the game features a story mode, another first for the series.
Three different playstyles are offered – Arcade, Simulation, and Competitive – which provide different experiences tailored to a certain type of gamer. There is also a new Play Now Live mode, which allows the player to play matches from the real-life NFL schedule with up-to-date rosters and custom commentary.
Madden NFL 18 is available in Standard and G.O.A.T. editions, both of which feature the New England Patriots quarterback, Tom Brady, on the cover.
Pre-order Bonuses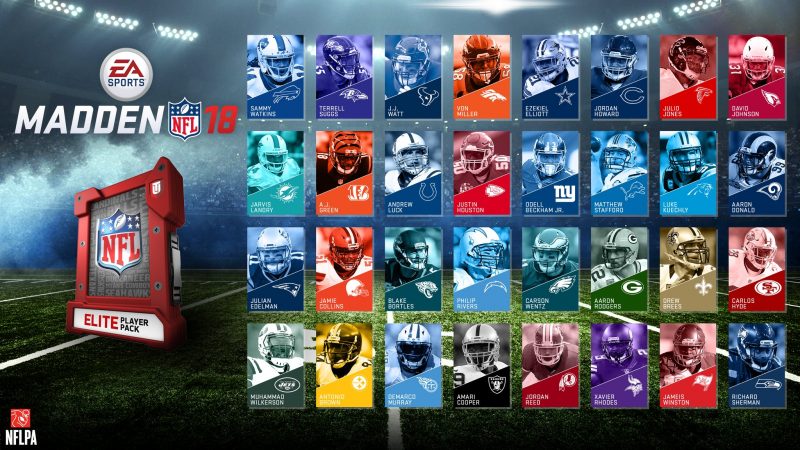 Pre-ordering the Standard Edition provides up to $15 in additional value, according to the publisher:
Elite player from your favorite NFL team
5 Squad Packs in Ultimate Team mode
Pre-ordering the G.O.A.T. Edition provides up to $50 in additional value:
3-Day Early Access
One of five Elite G.O.A.T. players
Elite player from your favorite NFL team
12 Squad Packs, 2,500 Contracts, and one Uniform Pack in Ultimate Team
As usual, a PS4 theme is available as an additional bonus via PlayStation Store. Meanwhile, retailer Best Buy is offering a $10 gift card with every pre-order.
Madden NFL 18 will be out for current-gen consoles on August 25, 2017.
Check out our other upcoming sports games and upcoming playstation 4 games.