This game was released on August 19, 2022 and is no longer available to pre-order. Any incentives that were offered are listed below.
Both off the pitch and on it, Control your own legacy and make moves that make history in Madden NFL 23. Developed by EA Tiburon and published by Electronic Arts, Madden NFL 23 is the all-new iteration in the American footballing franchise Madden NFL. Franchise staples such as Franchise mode and Face of the franchise stand at the forefront of the game both featuring all-new ways to control your impact with every decision.
Madden NFL 23 will be available on PlayStation 4, PlayStation 5, Xbox One, Xbox Series X|S, and Windows PC this Summer.
Franchise mode is back with various quality improvements such as player motivations and tags as part of free agency negotiations. streamlined scouting features and improved transaction logic.
All-new FieldSENSE technology brings out a new more realistic layer to gameplay, enhancing position-specific mechanics and adding player-focused cameras that add to the depth of the game, allowing you to dominate every snap from anywhere on the field.
Pre-order Bonuses
If you make a purchase through these links, we may get a share of the sale.
Standard Edition ($69.99)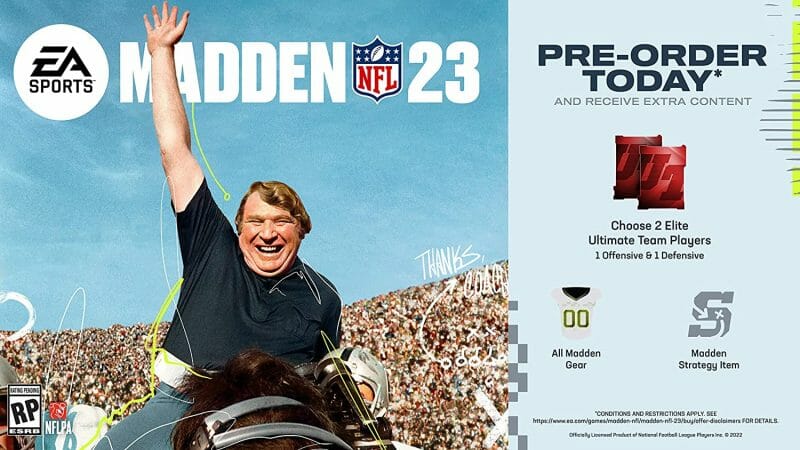 The pre-order bonus for Madden NFL 23 consists of exclusive content such as:
Choice of 2 Elite Players (1 Offensive & 1 Defensive)
All Madden Gear
Madden Strategy Item
All Madden Edition ($99.99)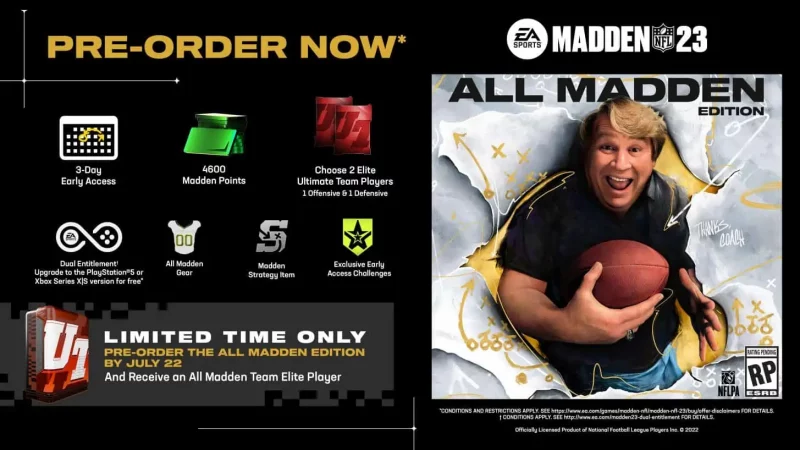 The All Madden Edition is the content-rich version of the game and comes bundled with digital goodies on-top of the pre-order bundle such as:
Madden NFL 23 PS4™ & PS5™
3-Day Early Access
4600 Madden Points
PlayStation
Xbox
Madden NFL 23 will be released on August 19th, 2022, and will be playable on PlayStation 4, PlayStation 5, Xbox One, Xbox Series X|S, and Windows PC.
Check out our other upcoming simulation games and upcoming pc games.