This game was released on October 07, 2016 and is no longer available to pre-order. Any incentives that were offered are listed below.
Mafia III is an open-world action-adventure game developed by Hangar 13 and published by 2K Games. It follows a new protagonist, Lincoln Clay, and takes place in 1968 New Bordeaux (a fictional version of New Orleans). After returning from the Vietnam War, Lincoln rejoins the black mob, only to have his comrades slaughtered by the Italian mafia. A sole survivor, he sets out to get revenge and build his own criminal empire.
Mafia III allows for different approaches to completing missions, such as going in with guns blazing, or using stealth. The game features a cover system, executions, and melee combat. Players can also roam the game's world freely, and take over locations operated by the Italian mob.
Pre-order bonuses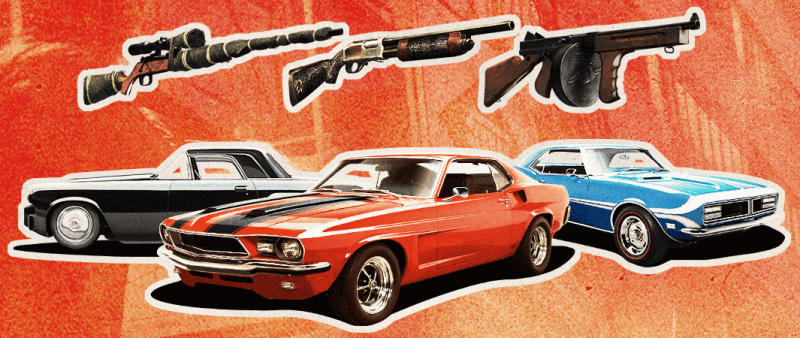 Pre-order Mafia III anywhere to get the Family Kick-Back pack with three lieutenant-themed vehicles and weapons displayed above. Retailer-specific incentives can be found below.
GameStop: exclusive 27″ x 40″ Mafia III theatrical poster
Microsoft Store: $10 gift code
Best Buy: $10 in reward certificates
In addition, reserving a copy digitally through the Xbox Store gets you the Lincoln Clay Avatar outfit and the Bayou Gator Avatar prop, while doing the same via PlayStation Store grants a Mafia III Dynamic Theme.
Deluxe Edition
The game is also available in a Deluxe Edition ($80), which bundles Mafia III with a Season Pass.
Collector's Edition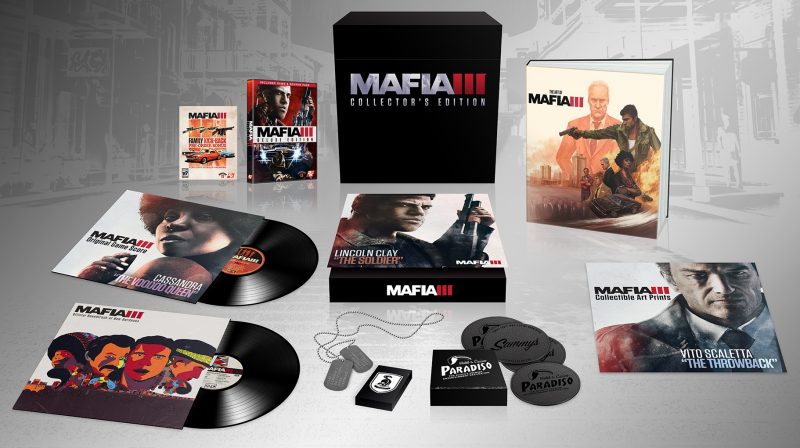 The most expensive of the three editions ($150), this version comes with the following:
Collectible Art Book by Insight Editions
Lincoln Clay Replica Dog Tags
Faux Leather Establishment Drink Coasters
Exclusive Collectible Art Prints
Mafia III: Original Game Score and Mafia III: Official Soundtrack of New Bordeaux on Vinyl
"One Way Road" story trailer
https://www.youtube.com/watch?v=4UdSpFXz8Q4
Mafia III is published by 2K Games for Xbox One, PlayStation 4, and PC (OS X and Windows) platforms. It is scheduled to launch on October 7, 2016 worldwide.
Check out our other upcoming action games and upcoming pc games.