This game was released on October 02, 2018 and is no longer available to pre-order. Any incentives that were offered are listed below.
Mega Man 11 is an action platformer developed by Capcom in celebration of the series' 30th anniversary. The game is said to blend classic side-scrolling gameplay with new features and a fresh new look, featuring 2.5D visual style and utilizing 3D polygonal characters and environments rather than pixel art.
Players once more step into the shoes of Mega Man, and set out to defeat Dr. Wily's eight Robot Masters, steal their abilities, and save the day. Classic moves such as chargeable Mega Buster and slide make a return, and the game introduces two brand new ones. The Speed Gear allows Mega Man to slow down time to dodge enemy attacks, whereas the Power Gear boosts the power of Mega Man's weapons.
Pre-order Bonuses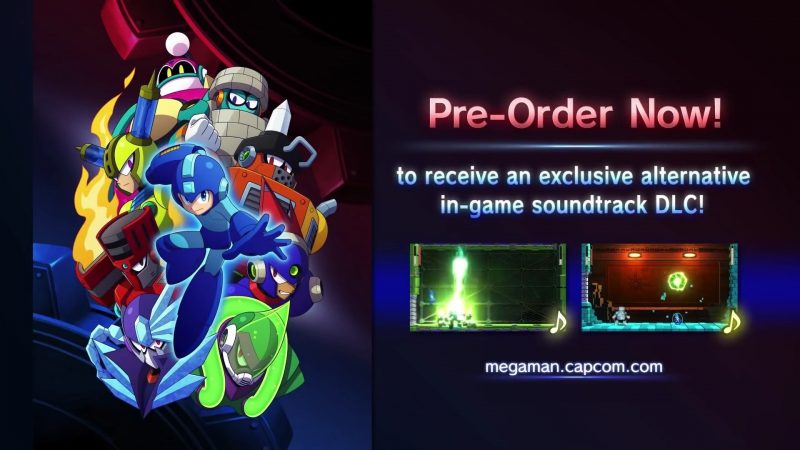 Mega Man 11 launches with a price tag of $29.99. Pre-order it before the release to receive bonus Wily Numbers: Instrumental Stage Tracks, aka 8 alternate instrumental piano arrangements for the in-game stage themes.
PSN pre-orders also come with a retro-styled Mega Man 30th Anniversary Theme – Dr. Light's Lab (depicted in the trailer from Truant Pixel above).
amiibo Edition ($59.99)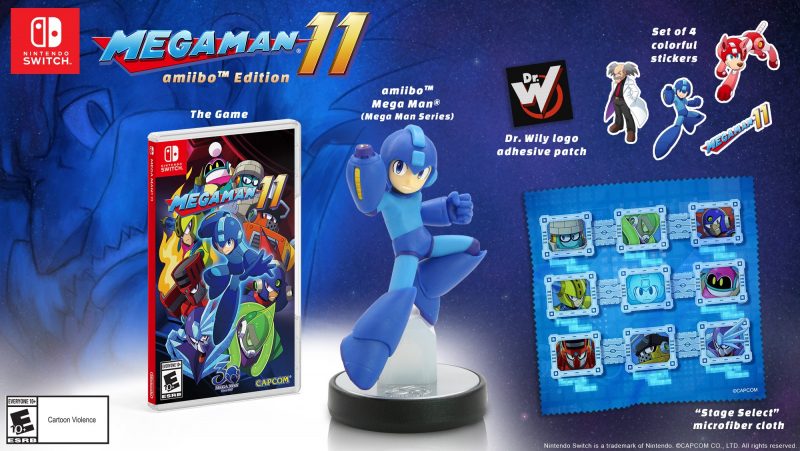 Exclusive to GameStop in the States, this edition of Mega Man 11 comes with the following extras in addition to the game itself:
Mega Man amiibo
Dr. Wily Logo Adhesive Patch
Set of 4 Colorful Stickers
"Stage Select" Microfiber Cloth
Mega Man 11 is coming to PlayStation 4, Xbox One, Nintendo Switch, and PC on October 2, 2018 worldwide.
Check out our other upcoming platformer games and upcoming nintendo switch games.