This game was released on April 23, 2021 and is no longer available to pre-order. Any incentives that were offered are listed below.
NieR Replicant ver.1.22474487139… is a remaster of the 2010 title NieR from Square Enix. Taking place before NieR: Automata, it follows the protagonist from the Japanese-only release of the original game: a brother on a quest to cure his sister Yonah of a deadly disease.
As reported by DualShockers, the developers are focusing on several areas of improvement. Better visuals are a given, but the remaster also includes additional parts that come with new music and voiced lines. Speaking of music, it is entirely re-recorded, featuring higher quality and longer versions of certain songs. Furthermore, the gameplay is less clunky and more along the lines of that of NieR: Automata.
Pre-order Bonuses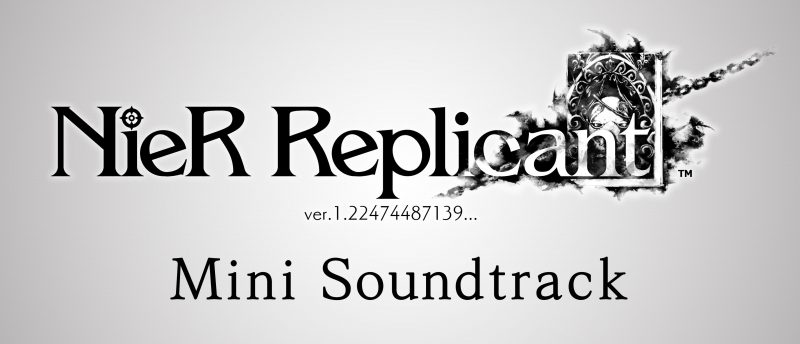 Pre-order NieR Replicant ver.1.22474487139… for any platform to receive a digital Mini Soundtrack featuring three in-game songs. Further digital bonuses are available depending on your platform:
PlayStation: Dynamic Theme and Avatar Set
PC (Steam): Wallpaper Collection
White Snow Edition ($159.99)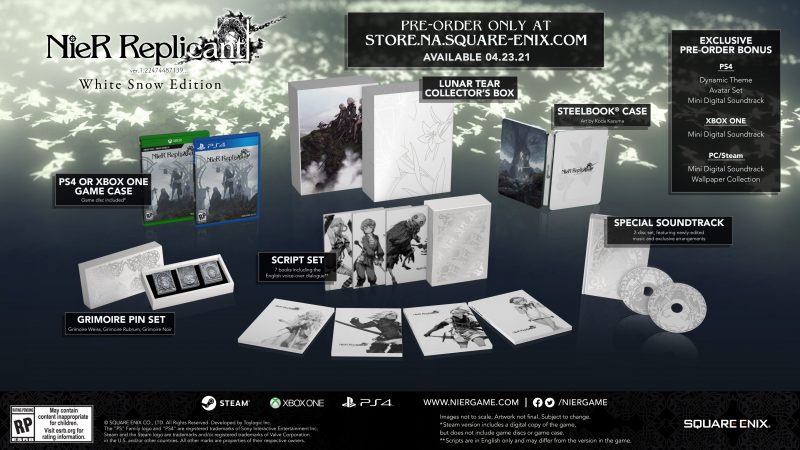 The White Snow Edition is exclusive to Square Enix Store. It bundles the standard version of NieR Replicant remaster with the following goodies:
"Lunar Tear" Collector's Box
Steelbook Case: a metal case featuring stunning artwork by illustrator Koda Kazuma.
Pin Badge Set: Grimoire Weiss, Grimoire Noir, and Grimoire Rubrum pins presented in a specialized display case. Exclusive to the White Snow Edition.
Script Set: a set of seven books including the content of the spoken script of the game, exclusive to the White Snow Edition. Packaged in a hard case, featuring unique cover art by character designer Akihiko Yoshida. Available in English only.
Soundtrack CD Set: a two-disc collection, one disc featuring tracks from NieR Replicant ver.1.22474487139… specifically edited for this set, and the other featuring special arrangements, overseen by Keiichi Okabe, of select tracks that are exclusive to the White Snow Edition. The set is presented in a premium Grimoire Weiss-inspired package.
NieR Replicant ver.1.22474487139… launches April 23, 2021 on PlayStation 4, Xbox One, and PC via Steam.
Get it at:
Check out our other upcoming action games and upcoming pc games.