This game was released on July 13, 2018 and is no longer available to pre-order. Any incentives that were offered are listed below.
Octopath Traveler is a turn-based RPG developed by Square Enix and Acquire exclusively for Nintendo Switch. The game uses a curious combination of 16-bit aesthetics and modern visual effects like bloom that the developer calls "HD-2D".
The game features eight playable adventurers (hence "Octopath") such as Warrior, Merchant, Apothecary, or Dancer, each with their own unique ability that can be used in battles or when interacting with NPCs, and a distinct story to follow. The path the player pursues is said to determine where their adventure ends.
Pre-order Bonuses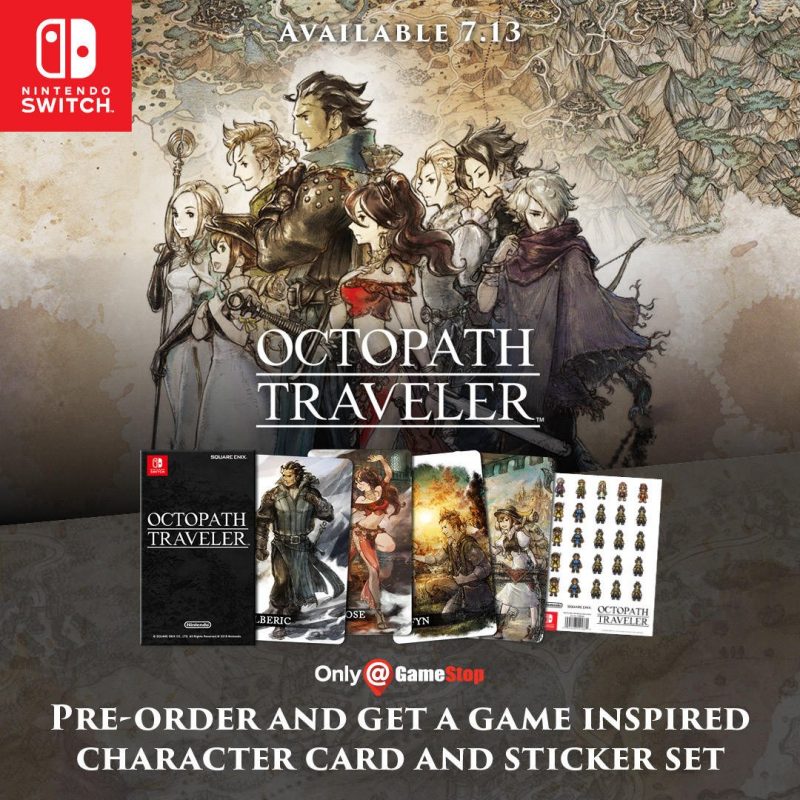 As depicted above, pre-ordering Octopath Traveler through GameStop nets you a character card and a sheet of stickers.
Wayfarer's Edition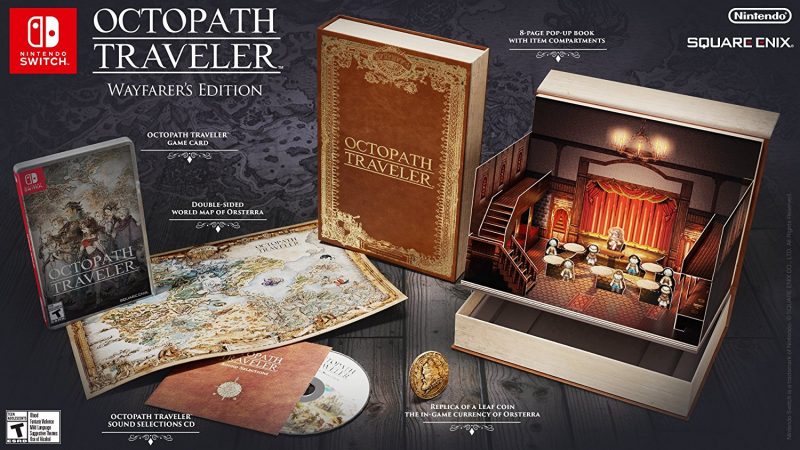 The $99.99 Wayfarer's Edition comes with the following extras:
An 8-page pop-up book with item compartments
A two-sided cloth map of Orsterra, the game's world
Octopath Traveler Sound Selections CD
Replica of a Leaf Coin, the in-game currency
Octopath Traveler is set to launch on July 13, 2018.
Check out our other upcoming rpg games and upcoming nintendo switch games.