This game was released on June 07, 2016 and is no longer available to pre-order. Any incentives that were offered are listed below.
Leifthrasir is a HD remake of the 2007 side-scrolling action RPG Odin Sphere, developed by Vanillaware and published by Atlus for PlayStation 3, PlayStation 4, and the Vita. The story is set in a fantasy world called Erion and features five protagonists, each representing a different warring nation.
The original game was praised for its hand-drawn art style, and players will now be able to experience it in 1080p and 60 FPS. Leifthrasir is also said to bring refined controls and gameplay mechanics, additional stages and enemies, and both Japanese and English voiceovers.
Pre-order bonuses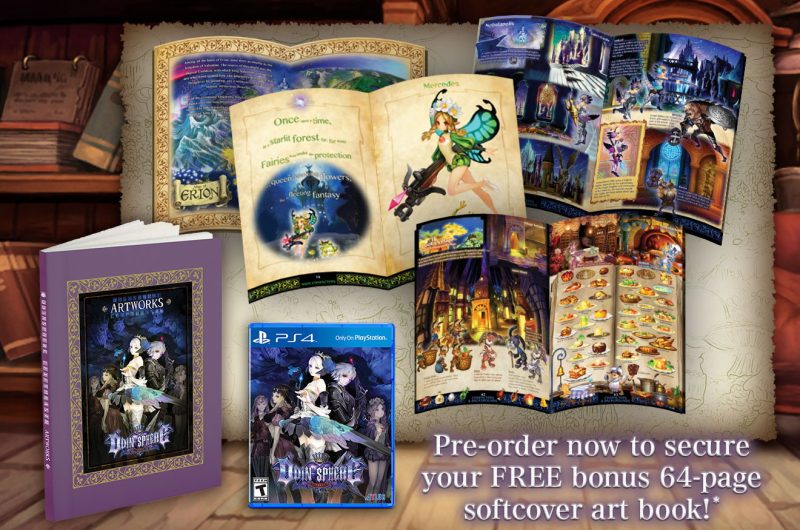 Pre-orders at participating retailers come with a free 64-page paperback art book, according to Atlus. At the time of writing, only GameStop had this bonus listed on their website.
Storybook Edition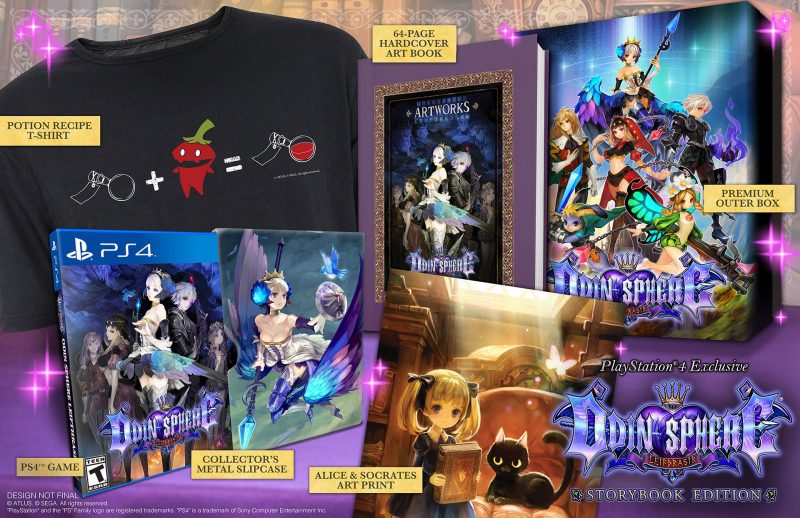 There is also a premium Storybook Edition available exclusively on the PS4. For a price of $79.99 you will be getting the following extras:
64-page Hardcover Art Book: filled with the original drawings from the legendary George Kamitani and Vanillaware.
Potion Recipe T-shirt: a large-size t-shirt emblazoned with a helpful reminder of one of the more common uses of Alchemy in Odin Sphere Leifthrasir – turning the living Mandragora plant creatures into potions vital for survival.
Collector's Metal Slipcase: the game will come nestled in a special metal slipcase with the game's key art on the front, and an image of the Valkyrie princess of Ragnanival Gwendolyn on the reverse.
Art Print: a high-quality art print suitable for framing.
Premium Outer Box: all the contents in the premium edition will be packaged in a large, sturdy outer box.
The release date of Odin Sphere Leifthrasir is set for June 7, 2016 in North America and June 24 in Europe.
Check out our other upcoming action games and upcoming playstation 3 games.