This game was released on August 22, 2019 and is no longer available to pre-order. Any incentives that were offered are listed below.
Oninaki is a hack-and-slash RPG developed by Tokyo RPG Factory and published by Square Enix. Like the studio's previous titles, it draws inspiration from classic JRPGs, albeit this time we're getting an action RPG with anime-style visuals.
The protagonist of Oninaki is Kagachi, a young Watcher whose duty it is to send wandering souls known as the Lost onto the next world and keep the cycle of reincarnation going. He is aided on his journey by Daemons – a type of lost souls used as weapons.
Pre-order Bonuses
While Oninaki is getting a limited physical release in Europe, here in the States we have to make do with digital. Each of the platforms the game will be released on is getting a different pre-order bonus.
Nintendo eShop – the Ouka-Setsugetsu sword: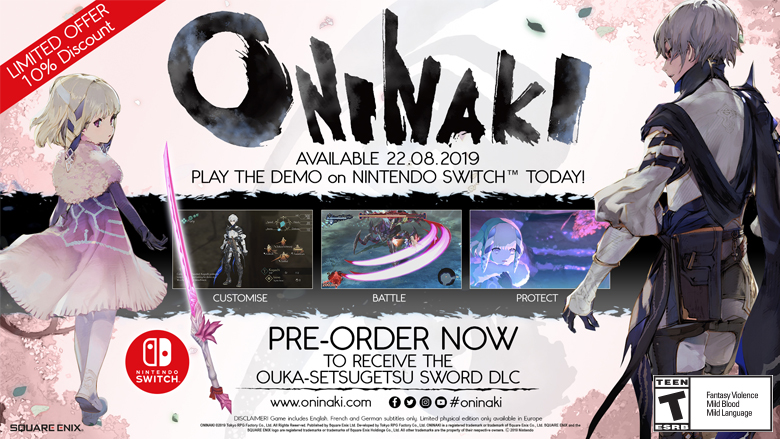 PlayStation Store – the Emrys spear and an Oninaki dynamic theme: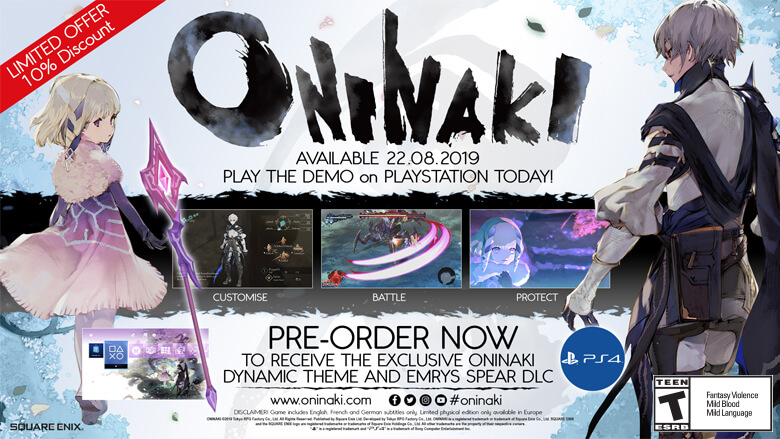 Steam – the Titan axe and a downloadable wallpaper: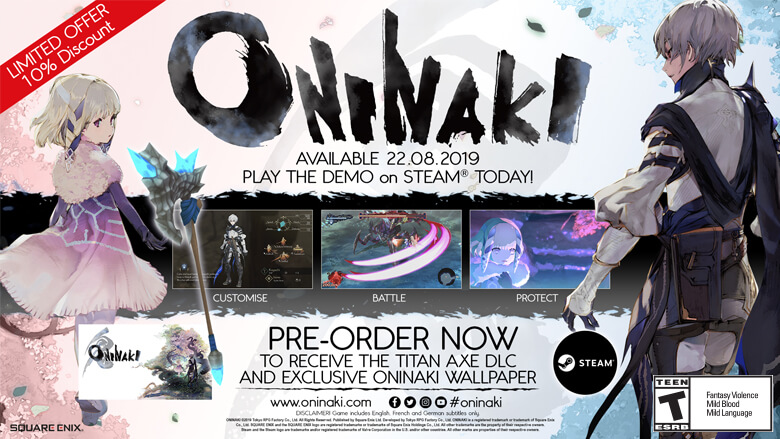 At the time of writing, every digital pre-order regardless of platform also comes with a 10% discount, which is always nice to have.
Oninaki is scheduled to launch August 22, 2019 on Nintendo Switch, PlayStation 4, and PC (Steam).
Check out our other upcoming action games and upcoming nintendo switch games.