This game was released on November 10, 2020 and is no longer available to pre-order. Any incentives that were offered are listed below.
In Frontier Developments' title Planet Coaster, players build and manage an amusement park. The game offers over 700 pre-made objects across categories such as coasters, facilities, and scenery, and additional player-created objects can be downloaded from the Frontier Workshop.
Planet Coaster has been out on Steam since 2016 and is just now launching on current and next-gen Xbox and PlayStation consoles. The pre-order bonuses detailed below apply specifically to this upcoming Console Edition of the game.
Pre-order Bonuses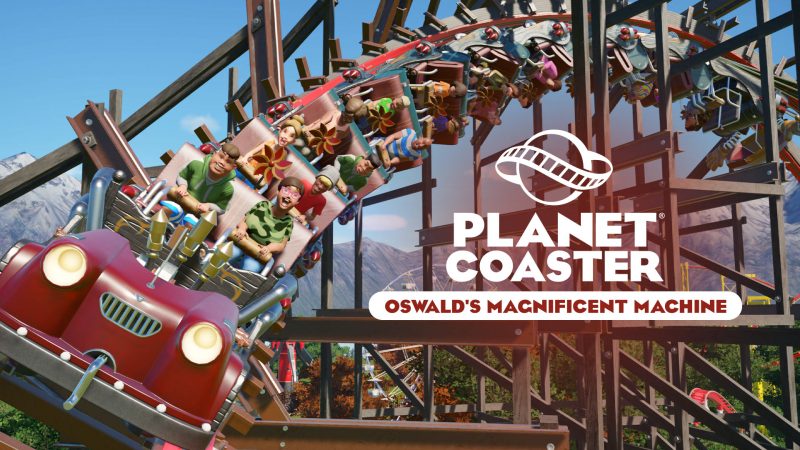 Pre-order the Console Edition of Planet Coaster to receive an exclusive bonus roller coaster: Oswald's Magnificent Machine. This applies to both digital and physical copies of the game.
The standard edition costs $49.99, and there's also a digital-only Deluxe Edition detailed below.
Digital Deluxe Edition ($59.99)
The console Deluxe Edition of Planet Coaster costs $10 more than the standard one and adds two DLC packs on top of the base game:
Classic Rides Collection: inspired by some of the most iconic and classic attractions from fairgrounds and theme parks around the world, the Classic Rides Collection adds a touch of nostalgia and class to your park. This collection includes nine new rides and coasters with one variant, such as the Macchina Classica vintage roadster, Armada the water based boat ride, the graceful Sky Temple, plus more rides and coasters to help you build the park of your dreams.
Magnificent Rides Collection: introduces nine new rides and coasters to the game, inspired by some of the most iconic attractions from fairgrounds and theme parks around the world. Expanding on the rich assortment of Planet Coaster rides, the new attractions allow you to thrill and delight your guests in new ways. You can also use the new blueprints and customize rides to further develop your existing operations and increase business profitability.
Planet Coaster for consoles launches November 10, 2020. Both PlayStation 4 and Xbox One versions will be getting free upgrades to their next-gen counterparts. This includes disc versions of the game, although in this case your next-gen console will have to support discs to receive the upgrade.
Check out our other upcoming simulation games and upcoming pc games.